Lewes and Seaford Railway Lines Shut This Weekend
The railway line between Lewes and Keymer Junction (Wivelsfield) to Polegate and Seaford, is shut this Thursday 7th March through to Sunday 10th March.
The line is shut because of recent signalling renewal in the Lewes area. New signals have been mounted alongside the line which will be connected up to the railway operations center at Three Bridges. This will make the signal box at Lewes obsolete, but will remain standing for the time being as it is a grade II listed structure of architectural importance.
Update: Network Rail spokespersons has advised that the resignalling will take place at another date.
Paul Harwood from Network Rail said: "We were not prepared to risk the lines not reopening for passengers on Monday morning and have therefore taken the very difficult decision to postpone that part of the work.
"Unfortunately, when we learned of the risks to the final commissioning it was too late to reinstate a train service, so we are doing as much of the signalling and other planned work as possible over the four days, as well as bringing forward additional planned work to ensure.
"We'd like to apologise to passengers for not delivering all the benefits of the upgrade over the closure as promised."
Meanwhile on the Lewes to Seaford branch, resignalling and transfer of control to Three Bridges ROC has been suspended a year. This cancellation of work has lead to these signal boxes continuing to be used despite recent assumption they would close.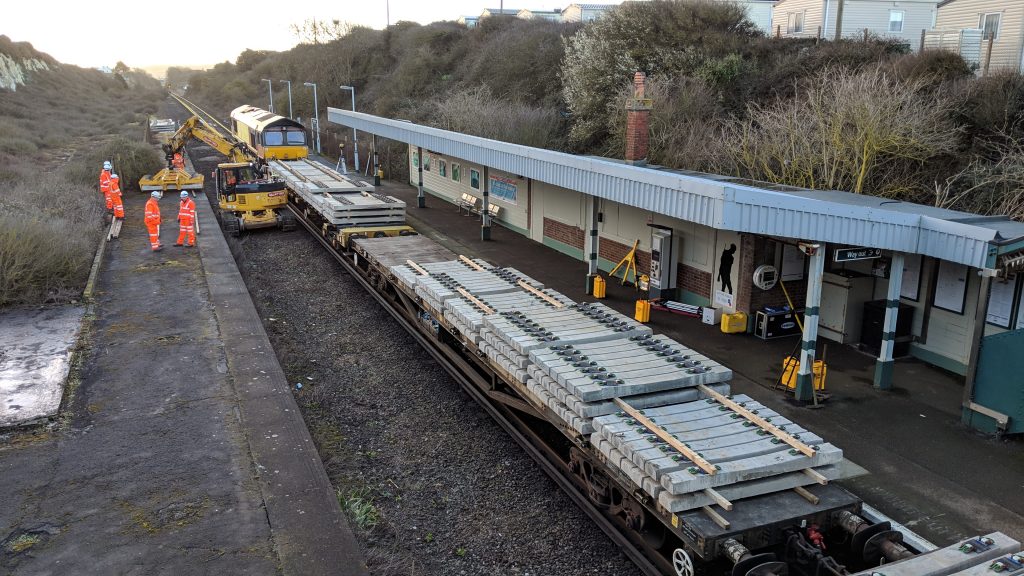 Track renewal will be taking place at Bishopstone, with old track being removed and new track being laid. Stations along the line will also be tidied up with concrete slabs being replaced and minor repairs elsewhere. This closure follows a recent 10 day closure on the Brighton Mainline which caused chaos for commuters, with smashed up buses hitting trees and general delays.
In addition to track renewal at Bishopstone, new 3rd rail will be installed along Newhaven Town station replacing the old rail which had holes in it. New signal gantry has been installed at Lewes.
Rail replacement bus services will run during this extended weekend closure of the Southern East Coastway route from Lewes/Keymer to Polegate and Seaford. Train services will be running from Brighton to Falmer, where a rail replacement bus service is available for passengers to be connected to Seaford and Polegate. At Polegate, trains will continue to Ashford and Eastbourne.