Final GWR GWML HST Service Confirmed For 18th May 2019
Great Western Railway have confirmed that Saturday 18th May will be the final day of operations for their Intercity 125 Class 43 HST trains on the Great Western Mainline route. GWR will retain a small number of power cars for local services in west of England.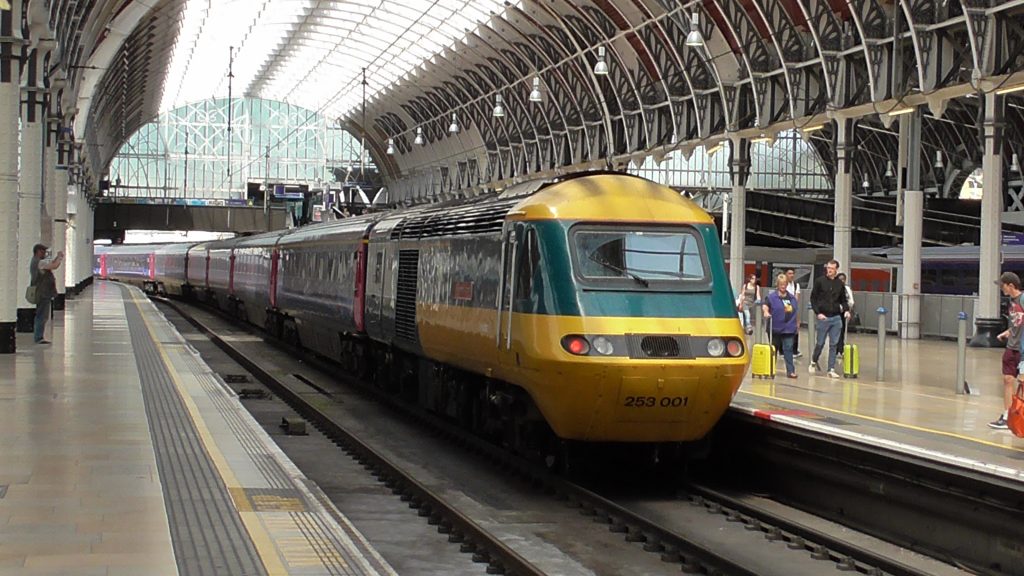 The final class 43 hauled train will leave London Paddington working the 1C26 1830 Paddington to Taunton service.
Final passenger working: (subject to potential change) https://www.rail-record.co.uk/rail/liverail/train/1763896/18/05/19
Update: please find below the diagrams for HST services (subject to change) for Saturday 18th May, final passenger services at Paddington.
Just click it and you'll be taken to each schedule. Allocations subject to last minute amendments.
43093 + 43188
0650 PNZ PAD 1221
1300 PAD BRI 1439
1530 BRI PAD 1714
1803 PAD PLY 2113
43172 + 43162
0729 EXD PAD 1039
1122 PAD GMV 1400
1435 GMV PAD 1435
1815 PAD CNM 2022
43185 + 43009
0645 BRI SWA 0844
0929 SWA PAD 1229
1330 PAD BRI 1514
1600 BRI PAD 1738
1822 PAD HFD 2135
43002 + 43198
0657 PLY PAD 1010
1045 PAD SWA 1343
1429 SWA PAD 1729
1830 PAD TAU 2122
2132 TAU EXD 2200
TAU – Taunton, BRI – Bristol Temple Meads, PAD – Paddington, EXD – Exeter St David's, SWA – Swansea, HfD – Hereford, GMV – Great Malvern, CNM – Cheltenham, PNZ – Penzanze, PLY- Plymouth.
Those are the diagrams for the 4x HST sets that will be out on Saturday 18th May!
Since October 2017, GWR have slowly been introducing their new GWR Class 800 and Class 802 trains which are replacing the ageing Intercity 125 class 43 trains which have become world famous and were built by British Rail Engineering Limited from 1975 to 1982. The HST Class 43 holds the world record for the fastest diesel train carrying passengers (source: Wikipedia).
We're hoping for 43002 and 43185 power cars to haul the final GWR class 43 train out of Paddington as these have been re liveried into their original BR branding – BR Blue/Yellow Large Logo (as pictured above), and Intercity Swallow Livery. It is hoped by many that a farewell rail tour excursion will be arranged to commemorate the departure of these trains.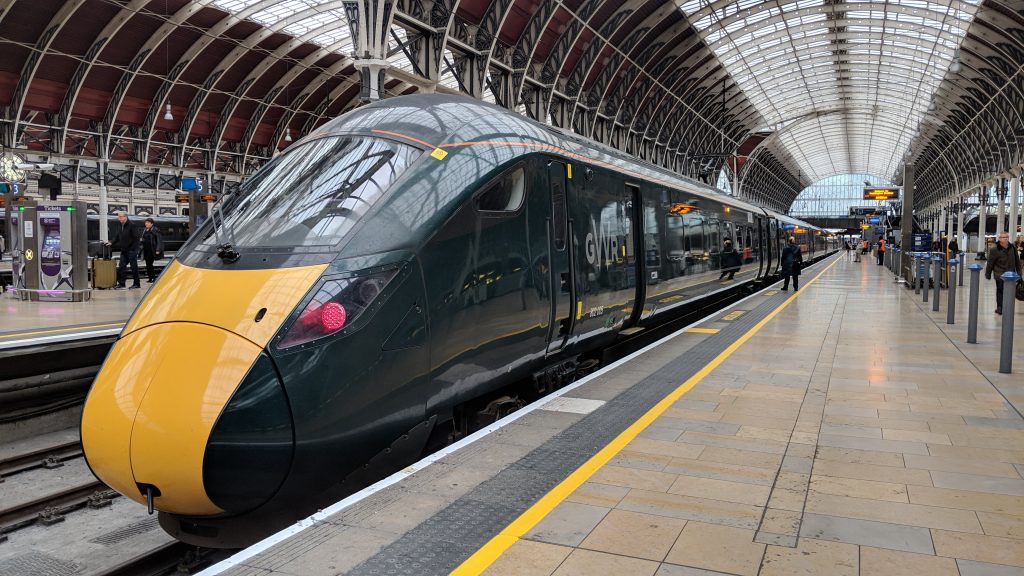 GWR isn't the only train operating company to replace their older fleet with newer Hitachi Class 800 type units. LNER are replacing their Intercity 225 Class 91 trains, replaced by Azuma Class 800. The new Azuma 800s will enter service on 15th May.
54 GWR HSTs will be transferring over to ScotRail for use on Edinburgh/Glasgow to Inverness and Aberdeen services whilst 24 power cars will remain in service for services in West of England. As of writing this article, 8 power cars are currently off-lease with no forseeable future. 43195, one of the off lease power cars, is being used for spares due to damage.