Brand New LNER Class 800 Azuma Train Enters Service with LNER on May 15th
The first LNER Azuma Class 800 Bi Mode train will enter service on the East Coast Mainline on Wednesday 15th May 2019.
The new addition to LNER's fleet will replace the ageing class 91 trains including the Intercity Swallow Livery class 91, which was recently re-liveried to mark 30 years in service.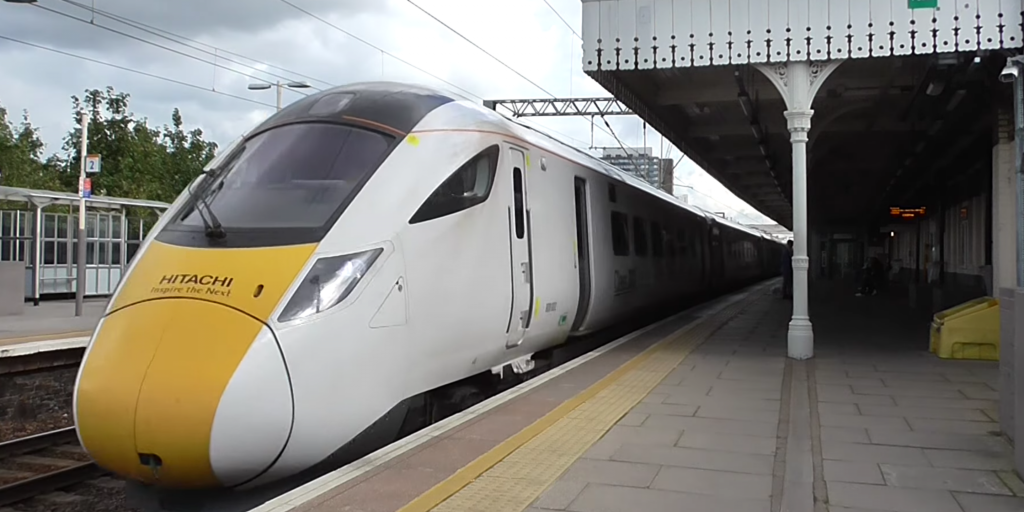 The new Azuma class 800s boast hybrid technology and are powered by electric traction motors. During times of disruption and power outage, they can be powered by diesel generators. The class 800s are already in service on the Great Western Mainline, along with Class 802s – which have slightly more powerful engines and larger fuel tanks. The introduction of the Azumas on the ECML was delayed due to safety concerns of cables connecting the carriages, but confidence in an introduction set for May 15th.
The Azuma Class 800 train will enter service on May 15th, initially working London Kings Cross to Leeds services. Following this and should no problems be found, they will be rolled out working further LNER diagrams to other parts of the North.
The new trains, which are replacing the LNER Class 91s, have faster acceleration than the current trains so this should help improve reliability. Whilst their top speed is 125mph, the same as the current fleet, this improved acceleration speed should reduce journey times a little.
Open access operator Great North Western Railway seeks to take over operations of the Class 91s, for services between London Euston and Blackpool but yet to be approved for the route.
Improving passenger's journeys, the LNER Azuma CLass 800 will provide passengers with:
An additional 7cms of leg-room
More overhead and under-seat luggage space to keep your valuables close by
A power socket for every seat throughout the train
Electronic seat reservations to help you find your seat
Improved Wi-Fi
Window blinds in every carriage.
Smoother, quieter, more reliable journeys*
*as with most new train introductions, there are usually hiccups during the first few weeks of introduction. Be sure to take the 15th of May with a pinch of salt as anything could happen between then and now.
It is unclear what diagrams they will work at this stage. The new WTT timetable comes into force on May 20th as well. We will update this post with new route coverage and the diagrams the Azumas will work closer to the time.