Class 69 Liveries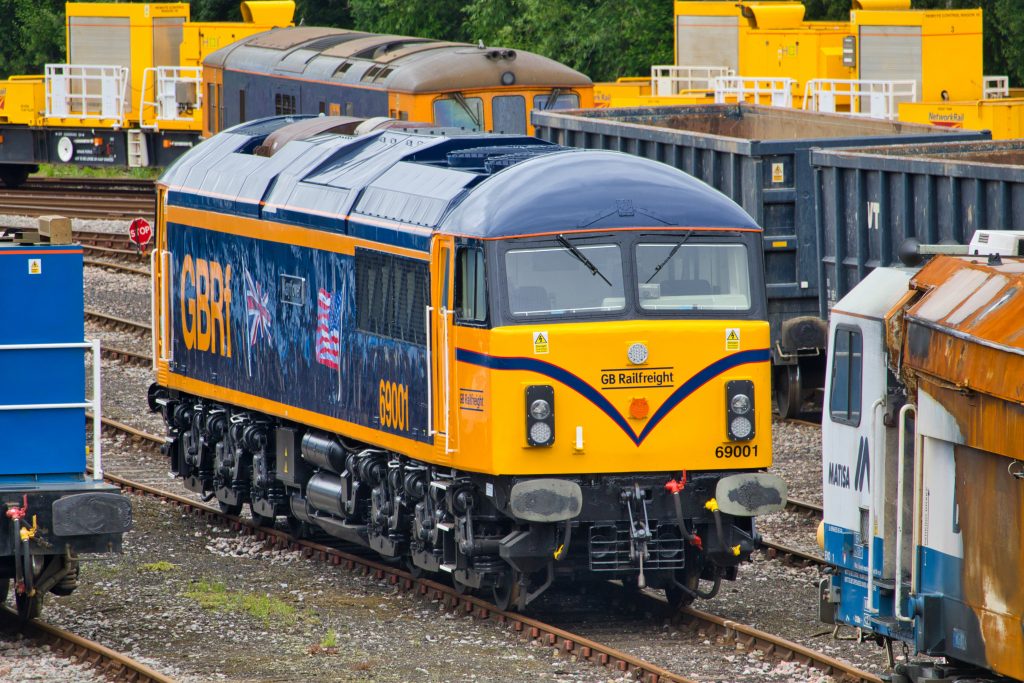 July 2021 – The first two of sixteen class 69 locomotives have been seen out and about in the UK, predominantly across the Southern region but of course Longport too, where they have been converted from class 56 locomotives.
As with most GBRf locomotives, most of the GBRf class 69s will likely have names, some of which having interesting liveries too.
This post simply lists the class 69 locos, along with the class 56 they're converted from, and of course their livery and name if they carry one. It's not always easy to remember which is in which livery scheme and has which name so hopefully this post will be of help.