Southern East Coastway Goes Red as Gatwick Express Class 387s are used on Coastway Services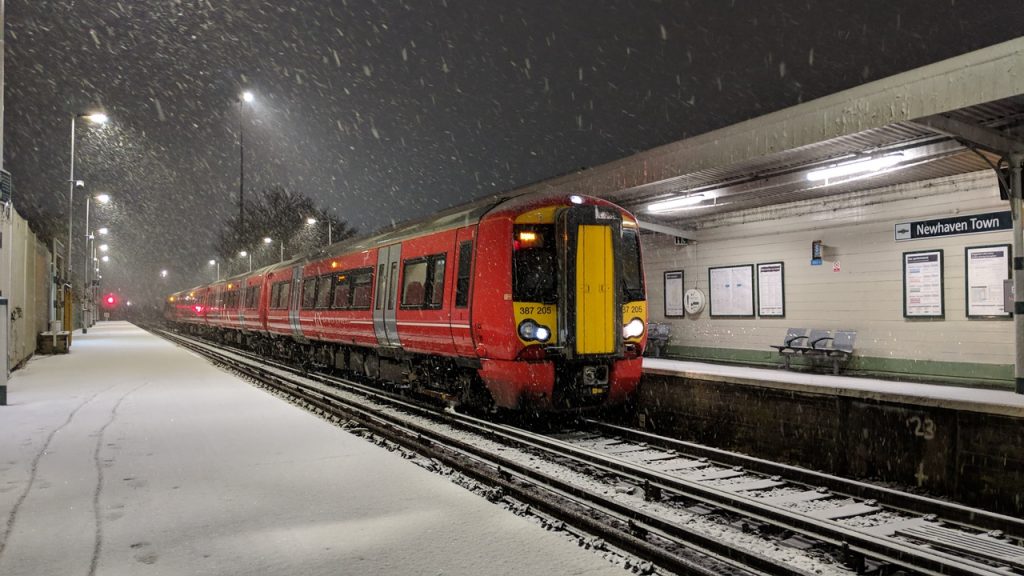 The new timetable came into effect from today (May 18th 2020) which saw Gatwick Express class 387s come into use on the Southern East Coastway.
During the Gatwick Airport development works taking place, Gatwick Express services no longer start and finish at Gatwick Airport (except for a half hourly service on Sundays). Instead, they run in 12 car formation from London Victoria all the way to Brighton.
Southern have strengthened many of their services to 8 car on the Victoria services on Coastway services. This is instead of splitting and reforming at Haywards Heath. These operate as 8 car 377s throughout.
Remaining Gatwick Express class 387s are being used on some of the 1G- and 2Gxx services along the Southern East Coastway route from Brighton to Bexhill and as far as Ore – where Gatwick Express 387s very rarely travel to.
GX Class 387 numbers 387207, 387222 and 387221 kicked off the new East Coastway timetable, each of them working 3 seperate 4-car diagrams throughout Monday 18th May 2020.
387221 started off as 0510 2G00 Brighton to Eastbourne; 387222 worked the 2G10 Brighton to Ore, whilst 387207 worked a solo Brighton to Bexhill service the evening before, terminating in Eastbourne Carriage Sidings.
Where the usual Southern 377s would have worked these services, they're being used to strengthen the London services to 8 cars, with 387/2s filling their places. This isn't the first time these units have been used on the East Coastway. Gatwick Express class 387s have occasionally been used on Seaford services during football matches at Falmer Amex Stadium.
Above: a video of a Gatwick Express 387/2 departing Brighton for Eastbourne, credit Brighton Trainspotter.