Robel Mobile Maintenance Train (MMT)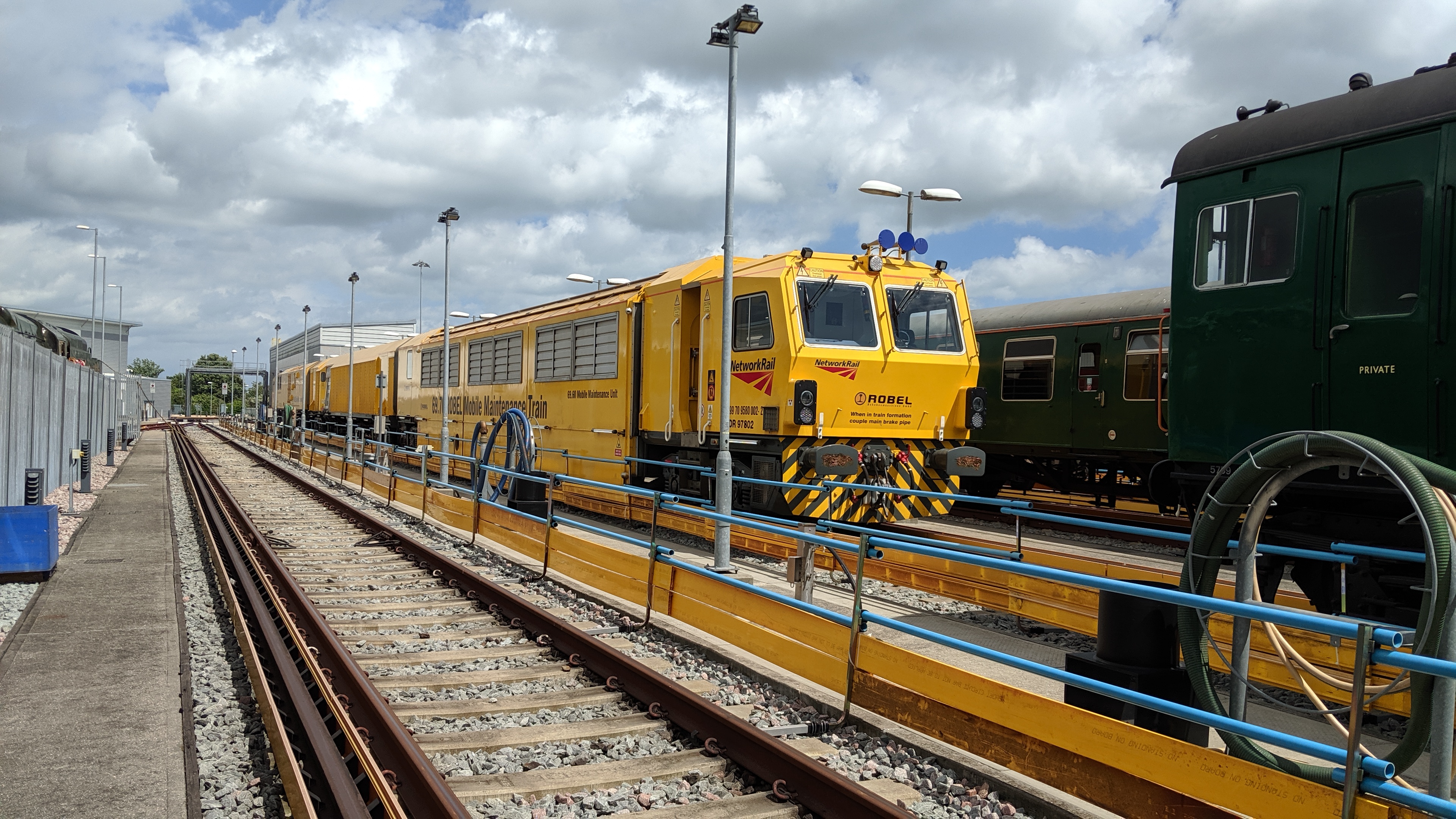 Last month I shared a few photographs and details of the Volker Beaver Tamper, a miniature tamper which I'd never seen before. This month, I have a few photographs of the Robel MMT to share.
The Mobile Maintenance Train is 3 vehicles long, is self propelled and provides Network Rail's workforce and contractors to work on parts of the line undercover.
Inside the train, an open area where workers can operate on the line taking shelter from the outside with better lighting etc. The photograph on the right shows inside the Robel MMT working area where a hoisting system moves around and can lift bags and equipment. The shutters at the side of the vehicle can open during daylight.
Kitchen and toilet facilities are provided to staff on board the train. Walking through the train from one end to the other, boxes and trolleys of equipment can be found. A video of a walkthrough of the Mobile Maintenance Train can be found on the Ramsgate Open Day 2019 article on Rail Record.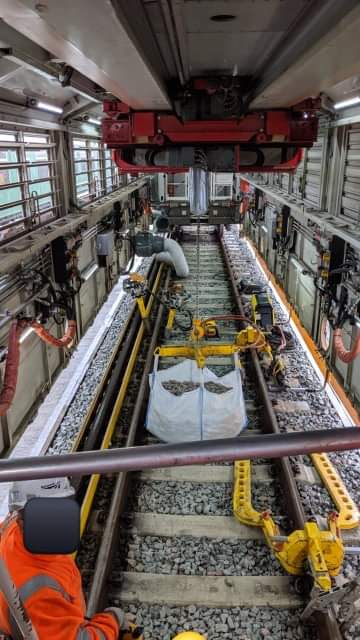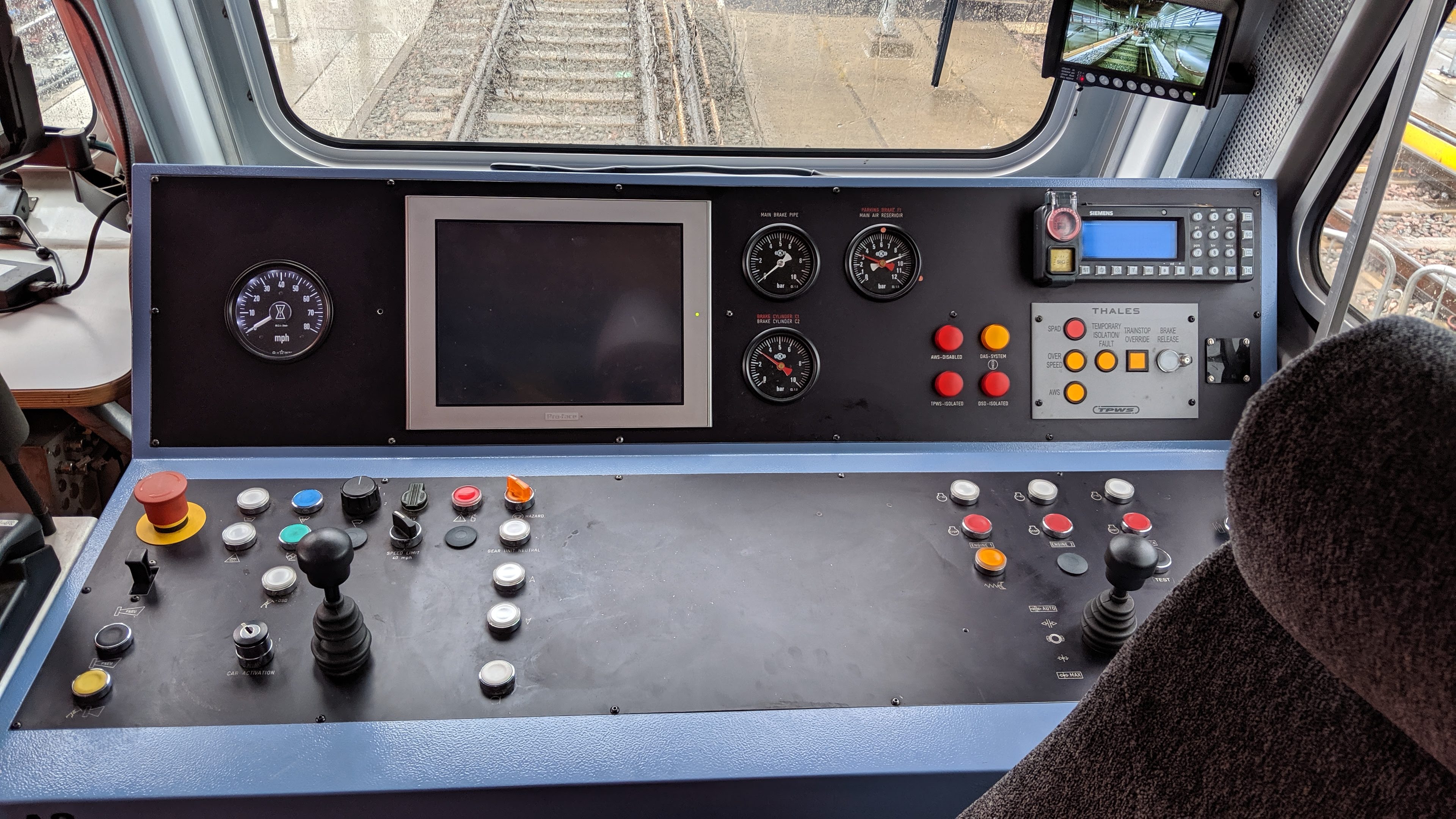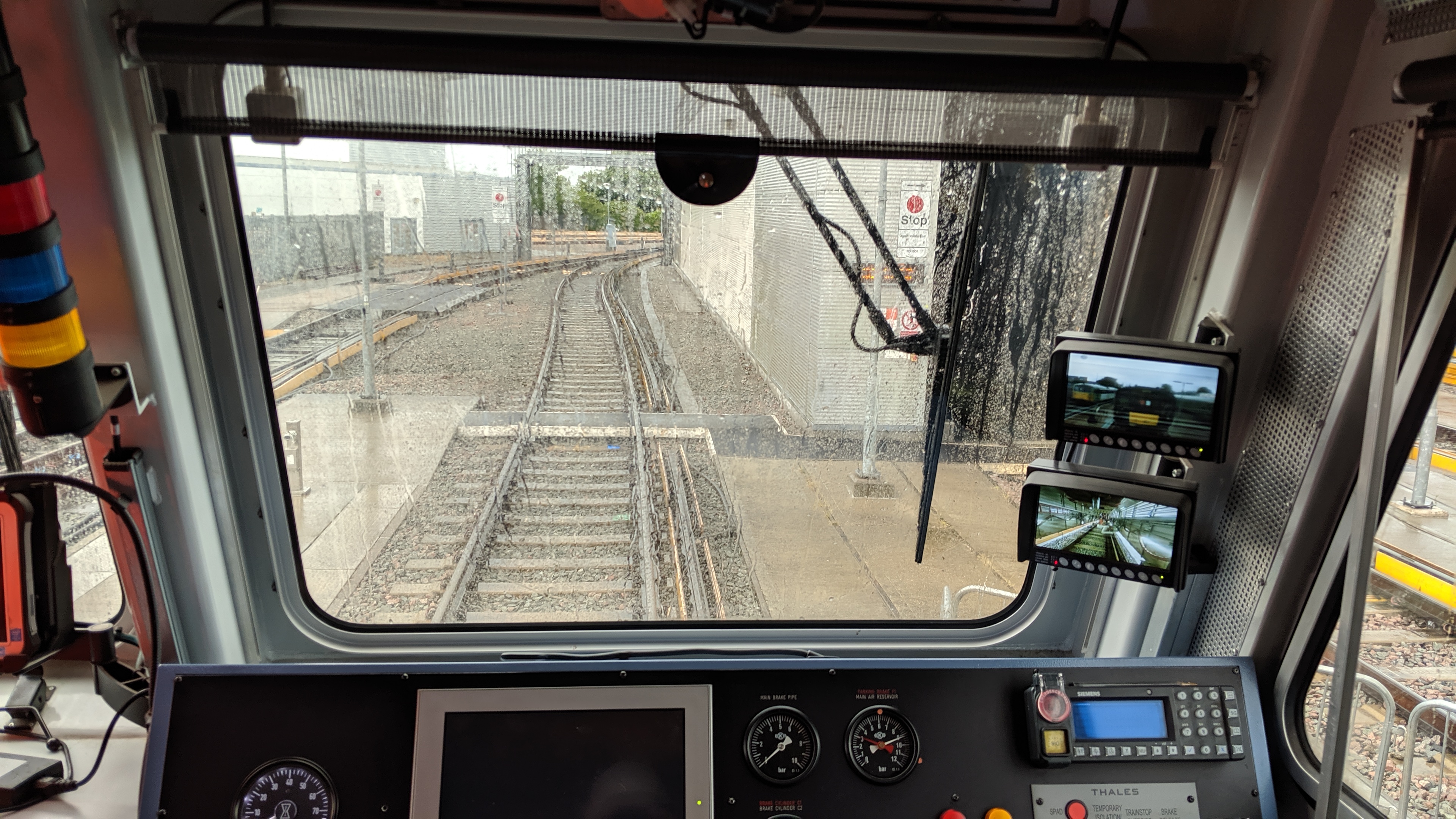 Robel MMTs tend to run under Colas Rail train service codes (52495100). There are around 8 Robel MMT sets in the UK, each one running under it's own headcode attributed to the machine number. (Headcodes correct as of July 2019).
6U81 – Robel MMT Set 1 (DR97501 – DR97601 – DR97801)
6U82 – Robel MMT Set 2 (DR97502 – DR97602 – DR97802)
6U83 – Robel MMT Set 3 (DR97503 – DR97603 – DR97803)
6U84 – Robel MMT Set 4 (DR97504 – DR97604 – DR97804)
6U85 – Robel MMT Set 5 (DR97505 – DR97605 – DR97805)
6U86 – Robel MMT Set 6 (DR97506 – DR97606 – DR97806)
6U87 – Robel MMT Set 7 (DR97507 – DR97607 – DR97807)
6U88 – Robel MMT Set 8 (DR97508 – DR97608 – DR97808)
The Robel Mobile Maintenance Trains arrived in the UK between 2015 and 2016. Take a look around the Rail Record live train times website today for more information about on track plant.