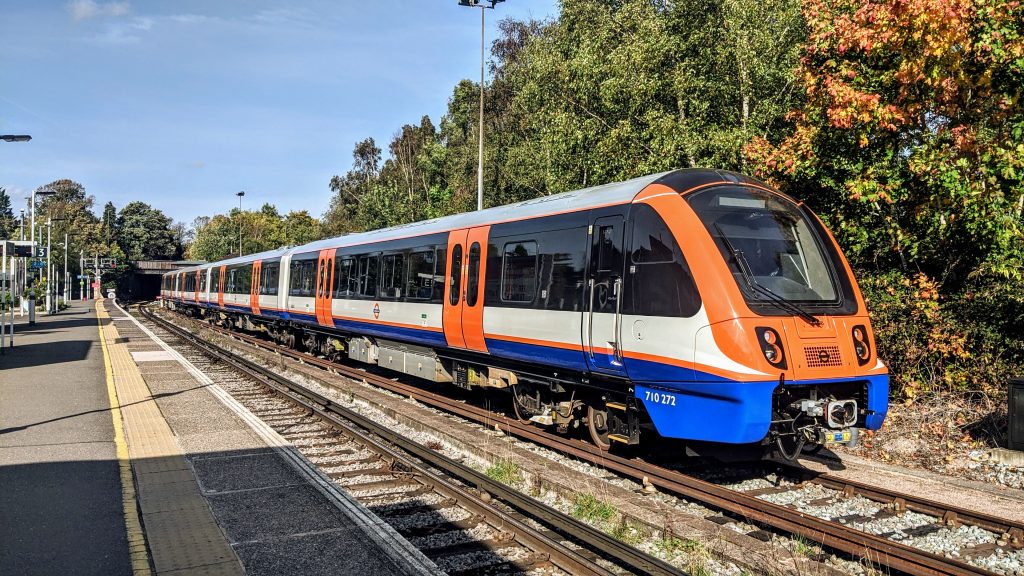 London Overground Class 710 Visits Dorking
The London Overground class 710 units have made it as far south as Horsham in Sussex, and Dorking in Surrey, having arrived on the night of Sunday 18th October 2020 under the cover of darkness.
Class 710 Background
The first London Overground class 710 units entered service in London in May 2019. They are used on lines around London such as the Goblin (Gospel Oak to Barking), on which they replaced the London Overground class 172 units, following the lines electrification. The 710 units run in 4 and 5 car formation, with the 710/1 units being AC only and the 710/2 units (as pictured above at Dorking), are dual voltage for third rail and AC.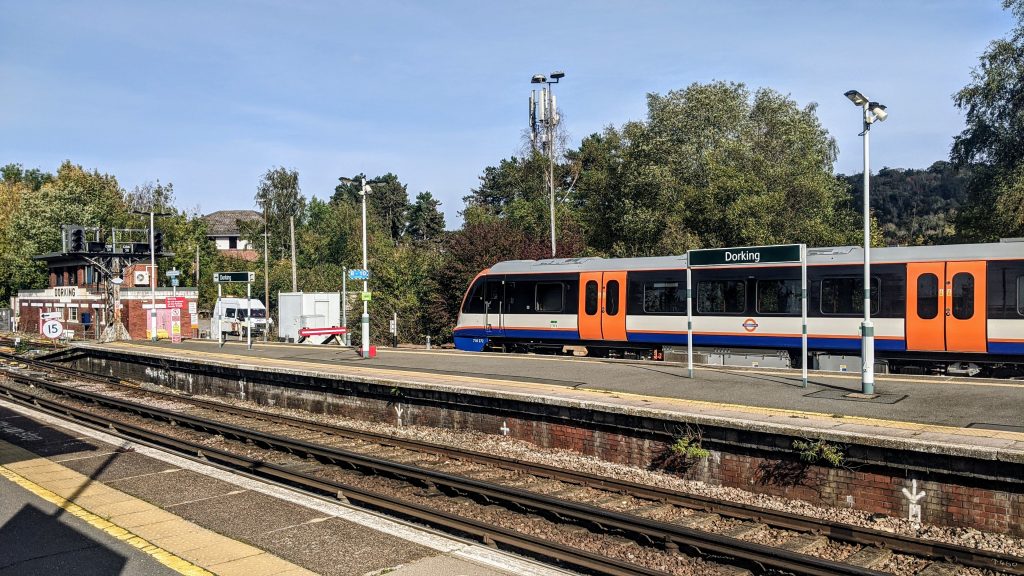 Class 710 Units Visit Dorking
South Western Railway will be replacing a large number of their fleet with the new Class 701 Aventra trains. Likewise, the class 710s are also part of the Aventra family of trains. Whilst the SWR class 701 units are being delivered, testing can be undertaken using the class 710 trains.
Whilst at Dorking, the class 710 undergoes testing in a Signal Protection Zone (SPZ) – a section of track where all other units are powered off or current is supplied only to a specific section of track, so that no other units interfere with the testing of the class 710 train. Tested factors include harmonics, acceleration and braking tests.
The train will run between Dorking and Horsham, a route of a distance of 13 miles and 30 chains (approx).
It is likely that the class 710s will be used for driver training, whilst the class 701s undergo mileage accumulation. Once enough 701s are delivered and tested, driver training will probably use these new SWR units…