Push Notification Train Alerts
Push notifications are the latest and third type of alert you can set for train services on Rail Record live train times, the other two being email and SMS.
What are Push Notifications
Push notifications are alerts on your phone, tablet or PC. On Android and Mac, they pop up, just like how Facebook and other apps send notifications to your device when you're not in the app.
Benefits of Push Notifications
Push notifications are free, just like email alerts.
Push notifications are almost instant, unlike emails which depend on your device's inbox sync frequency
They link straight to the schedule, one click and you're there. There is an exception with VSTP alerts. If there are more than 1 VSTP found, the notification can only link to one, so we prompt you to use the links in your email instead.
No personal data is used in the delivery process, just a service worker cookie which we store to notify your device.
Push Alert Restrictions
On Desktop, you need to have the browser open (doesn't need to be the schedule).
While most devices support Push Notifications,

Safari on iOS mobiles and tablets does not

.
If you clear your browser data, then your device registration may become invalidated and need to be recreated.
On your mobile, you'll need a data or WiFi connection to receive the Push alert. Likewise, things like Battery Saver and Data Saver settings may limit your device's ability to receive push notifications.
Push Notification Examples
Here are a few images of Push Alerts in action.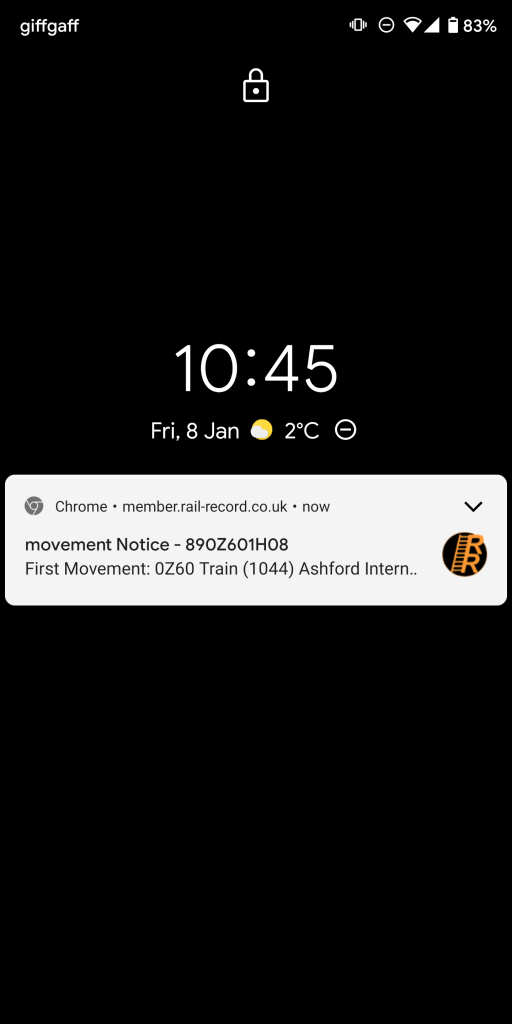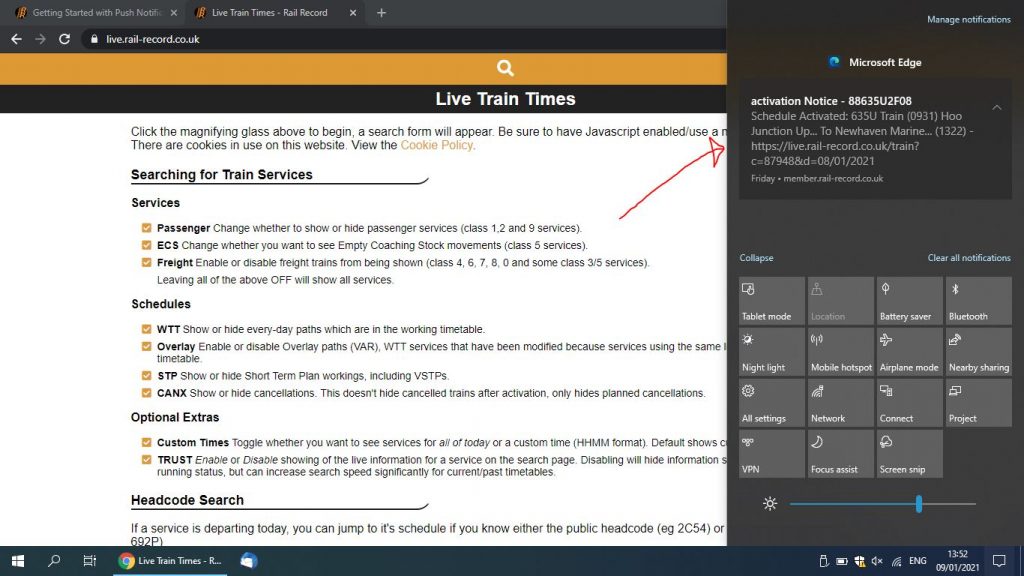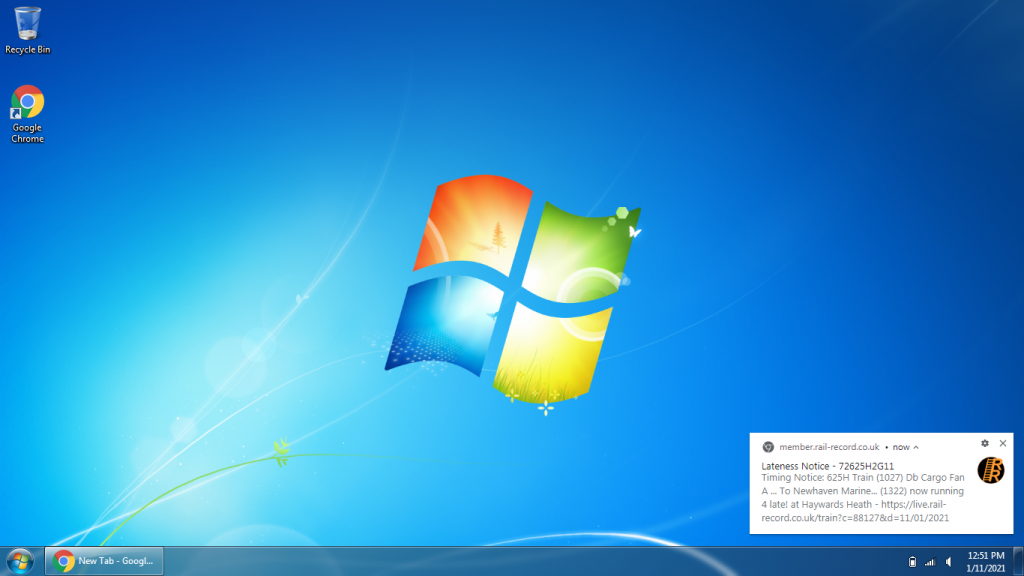 A Not-So-Comprehensive List of Supported Devices
Below are a list of browsers and devices that should be able to offer you the full Rail Record push notifications experience:
Safari for Mac (but not iPhone/iPad etc)
Opera for Desktop and Android (v.44+)
Google Chrome for Desktop and Android (v.42+)
Mozilla Firefox for Desktop and Android (v.44+)
Microsoft Edge for Windows 10
How to Set Push Notifications
Login at member.rail-record.co.uk on the device you'd like to set up as a push device.
On the main menu, click Alerts
Enter a Device Name, which is recognisable by you, so that you remember which device is which, should you wish to set more devices later.
Click Save Device. Similarly to below, your browser should prompt you for permission to show notifications.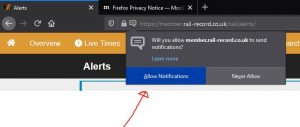 Troubleshooting Push Notifications
Check that Push Notifications are permitted.

On Chrome Desktop, you can click the padlock in the top right corner, whilst on the alerts page of member area. Notifications should show as "Allow"
Likewise on Chrome Android, the padlock should also show notifications "Allow" when clicked.
 On Windows 10, go to Settings > System > Notifications and make sure that Chrome is allowed to send notifications

Make sure that the device is registered in your member area account, in the alerts section

If you've cleared your browsing data recently, your cookies might have also been cleared. Therefore you'll need to re-register the device.
Make sure that the device is enabled, using the toggle switch on the alerts page.

On desktop, you'll need to have the browser running, but not necessarily on the website.
You need to be using a supported browser/device, as outlined further up this page.