How to Contribute to Location Information Pages
This week, we look at how you can contribute to location information pages. It's not immediately obvious how to update location information pages, but this guide should help you.
Rail Record members area is not yet publicly available, but our handy guides such as this one will help you become super ready for when it launches on 1st June. 
There are two ways to find a location information page. Firstly, it's important to note that we only give the option to update locations that have a TIPLOC code associated with them. Only locations with a TIPLOC code can be searched on Rail Record, so therefore it isn't necessary to update locations without a TIPLOC.
Method One – through the live train times search
Search for live train times, as you normally would. After searching for train services at a location, press on the location name as indicated below.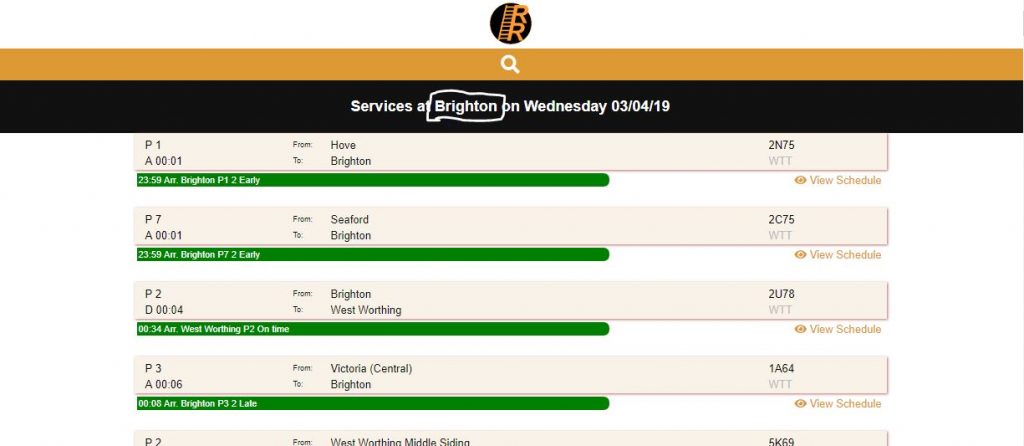 Method Two – using the Rail Record search.
There is a link in the footer of the live train times section of the website. Click Search Locomotives and Location Information to be taken to the search page. This search page enables you to search train information and recent workings, as well as search location information. Its very handy. If you're using this method, enter a location name and click the magnifying glass to see the results.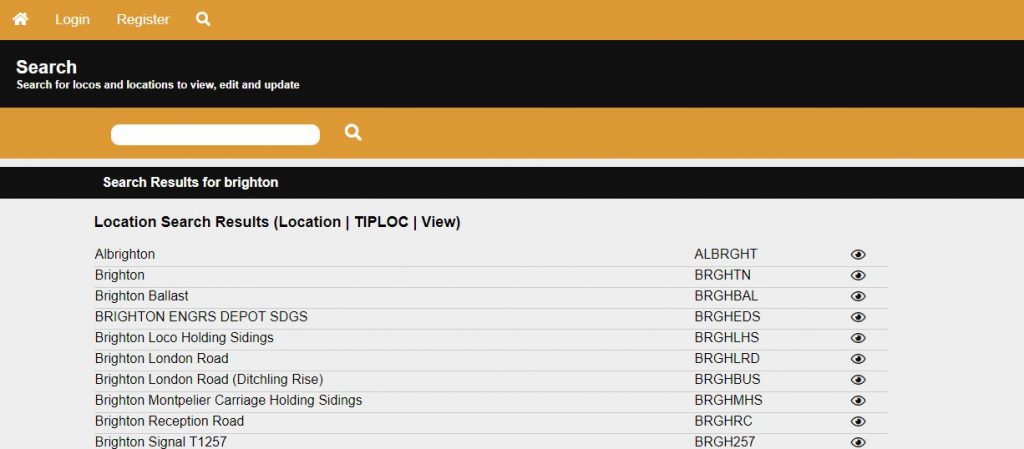 Press the little eye icon on the right next to each result, to view location information about this place.
Adding Location Information
So once you're set on a location you'd like to update, you'll be taken to the location information page. This page will display any info already present. If there is none there, it will say so. Click Update Information to make changes or add location information.
Here you can add useful information about places that will hopefully help others planning their visit. Useful information such as ticket gatelines, access to fast platforms, footbridges, toilets and nearby cafes and shops. You also have the option to add a photograph of this place should you choose, as well as add title and description. The photo will remain in your account gallery where you can later view all of your photos.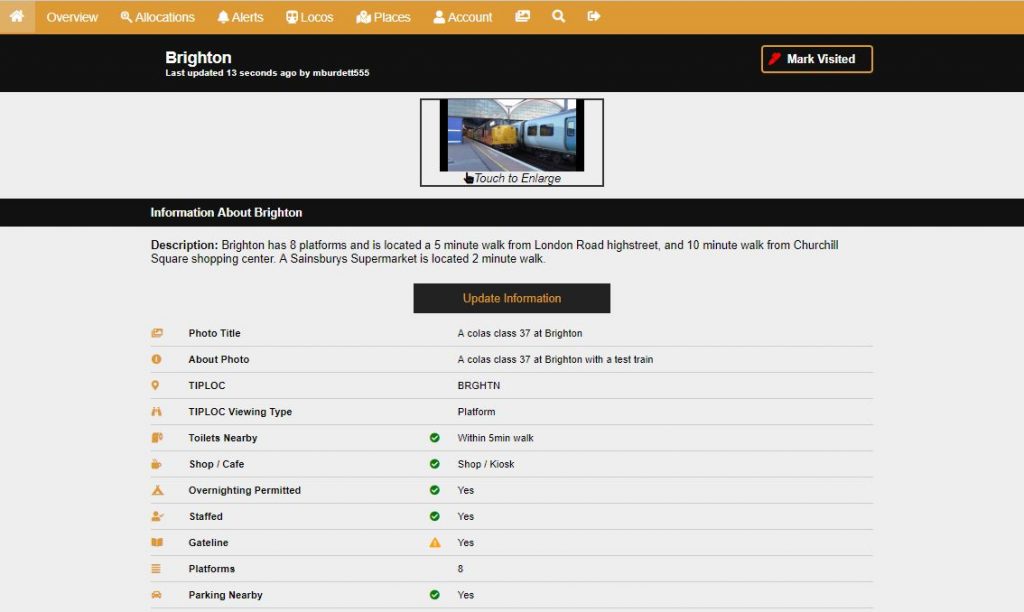 The above screenshot shows a completed location information page for Brighton Railway Station. A photograph has also been added. Registered users also have the opportunity to mark a station as Visited. If your goal is to visit every station in the UK, this feature will be very handy for you!
Join us next week as we look in a little bit more detail at marking locations and trains as copped and bashed!