Rare chance to see a class 33 on London Underground metals this August 2019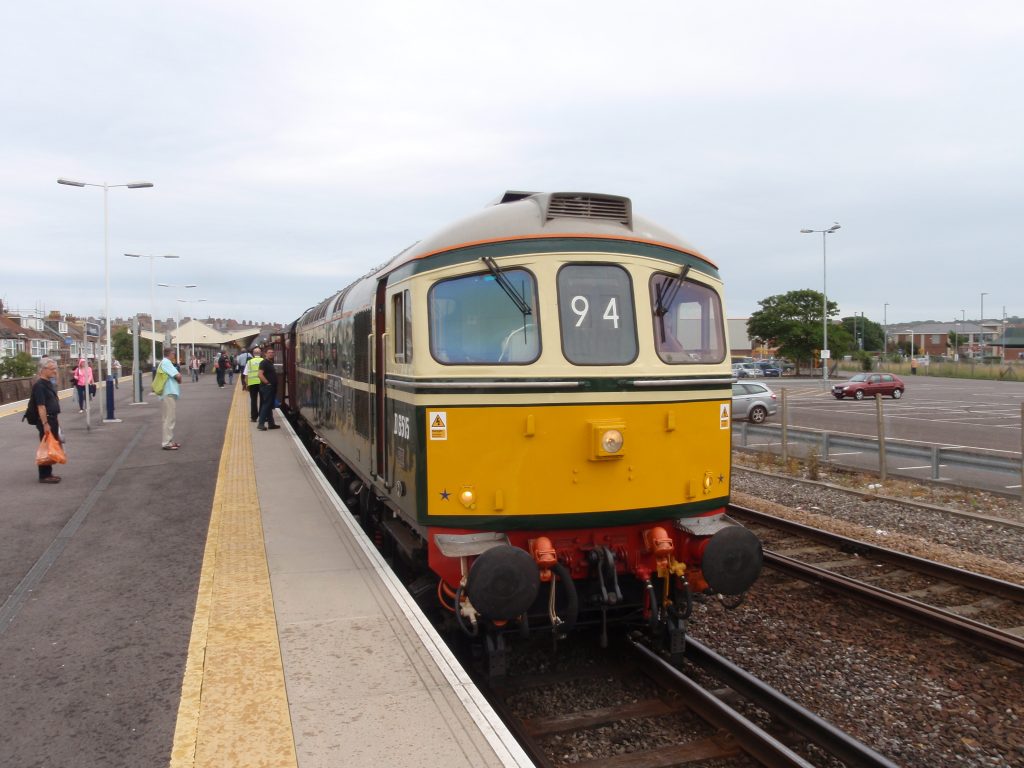 This Sunday 25th and Monday 26th August 2019, Buckinghamshire Railway Centre will be celebrating their 50th anniversary. UK Railtours will be operating a railtour "Metroland and Quainton", from London Marylebone to Quainton Road. A number of locomotives will be in steam at the Buckinghamshire Railway Centre, including Met 1, and Hall Class 6989. Met 1 steam locomotive recently ran Steam on the District railtour on 22nd & 23rd of June 2019.
The train should be hauled by 33012 along with 20007 and London Underground red livery 20142 although these locos are subject to change if required. The London Underground 4TC unit will be used on the tour, so therefore seating is very limited and toilets will be out of use whilst on London Underground metals.
The train commences at London Marylebone National Rail platforms, then runs via the  Underground line, via the Metropolitan line through Harrow on the Hill and Amersham. After arriving at Aylesbury, the train proceeds to the Buckinghamshire before heading back to Aylesbury, Rickmansworth and to Watford tube station. The train then returns to Quainton Road before heading back to Marylebone.
Passengers can get off the train at Quainton Road Buckinghamshire Railway Centre on the outward stretch, and miss out the Watford leg of the trip, to enjoy a longer stay before catching the train back when it returns from Watford.
It's not yet clear which locomotive will be on which end of the train.
Full Timings for Metroland and Quainton Railtour
Click here for the timings. Live times links will be available a few days before the tour.
The train departs London Marylebone at 1005, and should return at around 1750. This applies for both the Sunday and Bank Holiday Monday excursions.
Bookings can be made on the UK Railtours website.