Southeastern Class 395s to North Pole IEP Depot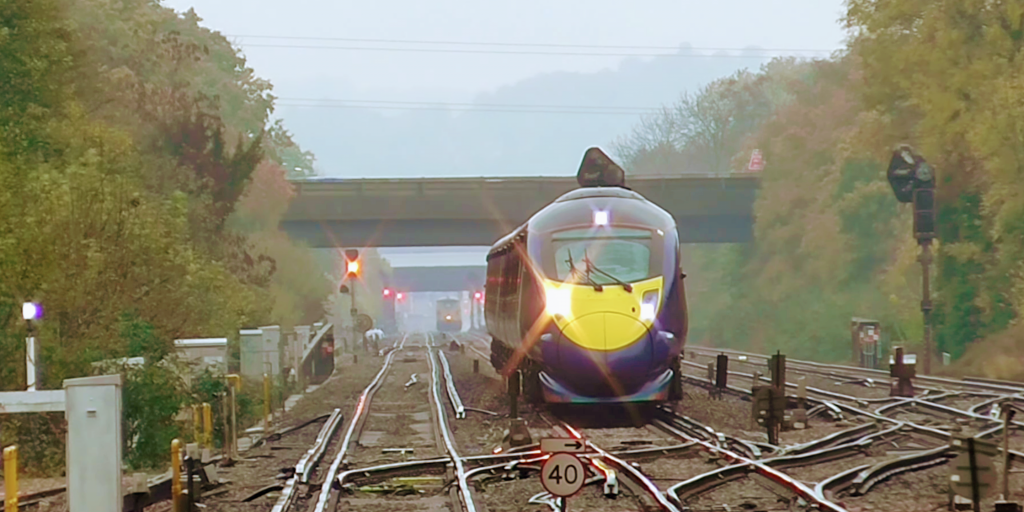 GB Railfreight's class 47 locomotive 47749 arrived at Tonbridge West Yard on 31st July 2019, having worked 0Z47 from Leicester LIP. GBRf's 47749 will be based at Tonbridge yard for the next 2 months. As Ashford's Hitachi wheel lathe undergoes repair work, thereby out of service, the Hitachi Southeastern class 395 EMUs will be using the wheel lathe at Hitachi's depot at North Pole in London.
47749 is fitted with a delner/Scharfenberg type coupling which enables the locomotive to couple to the class 395s without the need for the ex-class 508 barrier, brakeforce and coupler translation vehicles.
Over the next 8 weeks, 47749 will run from Tonbridge West Yard to Ashford Down Siding where it will collect a Hitachi class 395, before taking it to North Pole IEP depot. The locomotive will then return to Tonbridge light engine, or to Ashford bringing a 395 back to Ashford depot.
Southeastern Class 395s to North Pole
We'll keep a log of which 395s go to North Pole IEP lathe, and which ones return, whilst the Ashford machine is out of use. The first class 395 move to North Pole takes place on Tuesday 6th August 2019 cancelled. There's a path in for Thursday so recommended that you keep checking Rail Record live train times for paths from Ashford Down Sidings. The first part is the unit, followed by the date up to North Pole, then the date back down to Ashford, and in brackets, the locomotive that hauled it.
395XXX - Up: --/08/19 Down: TBD (47749)
Why the need for a wheel lathe?
When a train's wheels stop rotating, eg through use of a high brake application setting, slippery rail head conditions, or through wheel bearing or axle irregularities, the wheel drags or slips along the rails. This creates a flat spot on the wheel, and creates a metal banging sound when the flat spot hits the rails. Constant running on fatigued wheels can cause cracks in the wheel's surface and deteriorates.
A train needs to visit a wheel lathe when these wheel flats form, otherwise the wheel's condition will deteriorate further and may need replacing, or could even damage the rolling stock or rails. Wheels only have a limited life and number of turns on the lathe before they need complete new wheels.