Spa Valley Railway Summer Diesel Gala 2019 Photos
Spa Valley Railway's annual summer diesel gala was held over the weekend of 1st – 4th August 2019. In attendance were visiting locomotives D821 'Greyhound' , one of two class 42 'Warship's preserved, courtesy of Severn Valley Railway + Diesel Traction Group, and 27001 courtesy of the Class 27 Loco Group and Bo'ness & Kinneil Railway/Scottish Railway Preservation Society.
Below are some of our photos from the Saturday morning of the Spa Valley summer diesel gala 2019.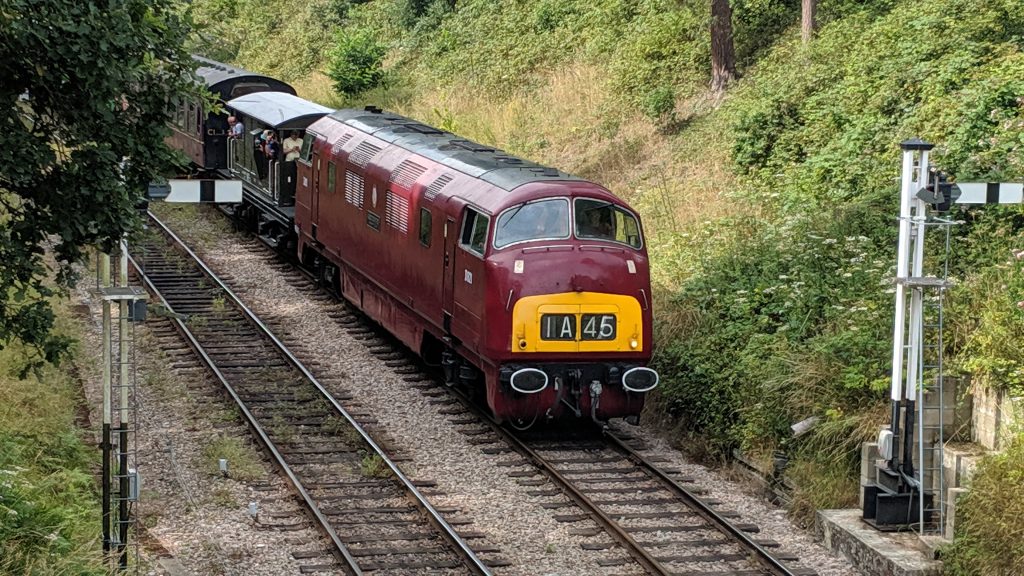 Above: Greyhound western hydraulic locomotive D821 pauses in the Groombridge run around loop , working Eridge to Tunbridge Wells West, whilst waiting for 31430 to pass on a southbound train to Eridge.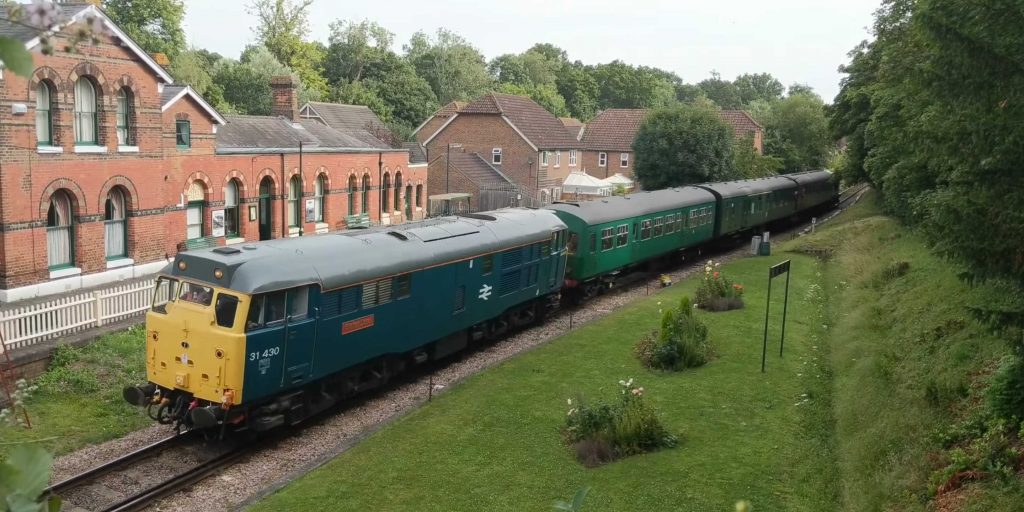 With D821 waiting in the Groombridge station loop, 31430 approaches into the station on the token single track.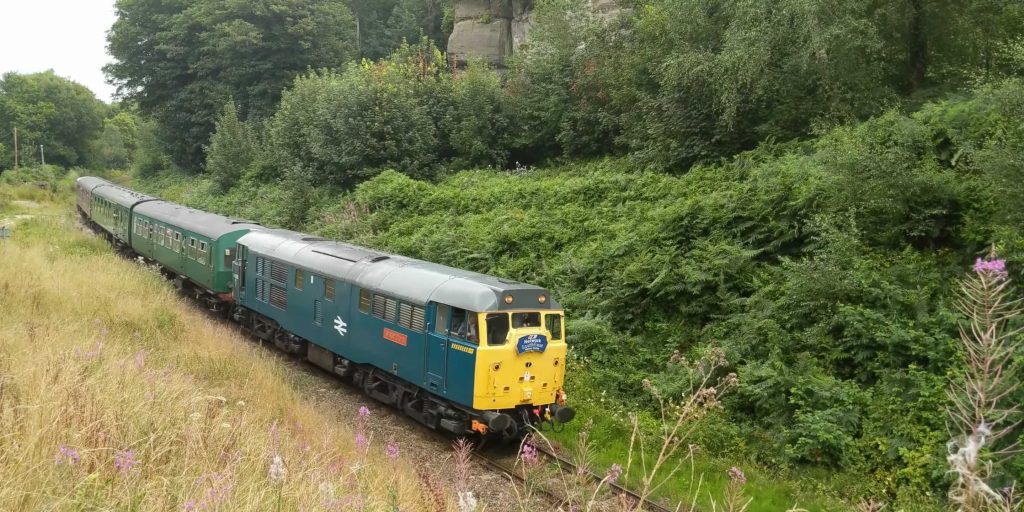 Although shortly prior to arrival into Groombridge, 31430 is seen arriving into High Rocks station. The full line sees stations Tunbridge Wells West (terminus) – High Rocks – Groombridge – Eridge (terminus).
Visiting locomotives are brought in by road as despite running parallel to the national rail network at Eridge, Spa Valley isn't connected to the main line.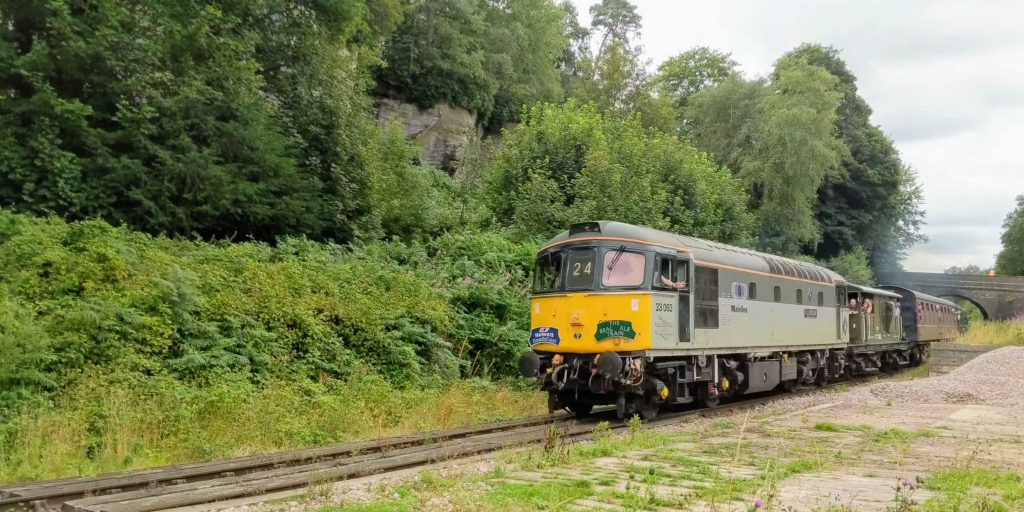 Above, Spa Valley's managing director Jonny gives a cheerful wave as 33063 RJ Mitchell passes High Rocks, working Eridge to Tunbridge Wells West.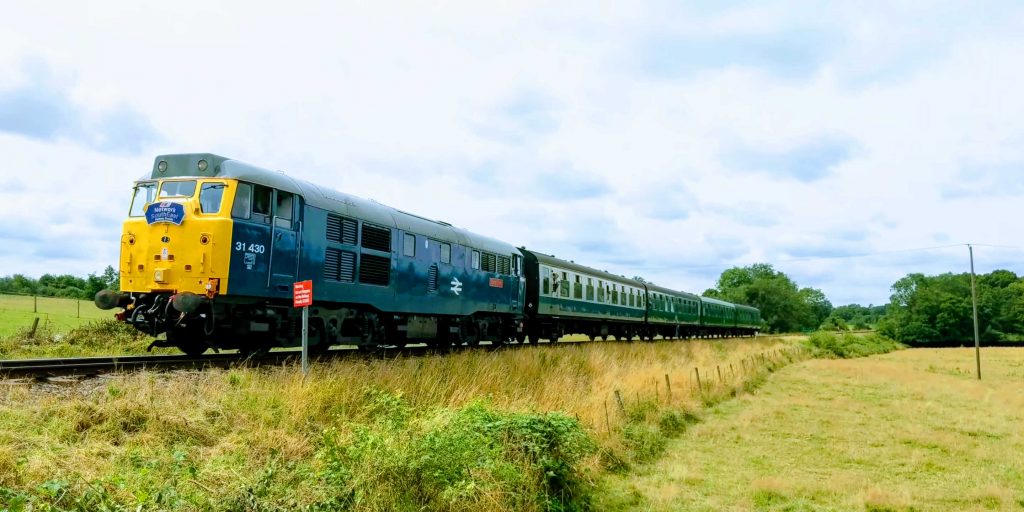 31430 is seen south of Groombridge working a train to Tunbridge Wells West. Seen at Pokehill Crossing. The below photograph was also taken at Pokehill foot crossing, around a 20 minute walk from Groombridge station. During a busy running day such as this, parking is very limited nearby.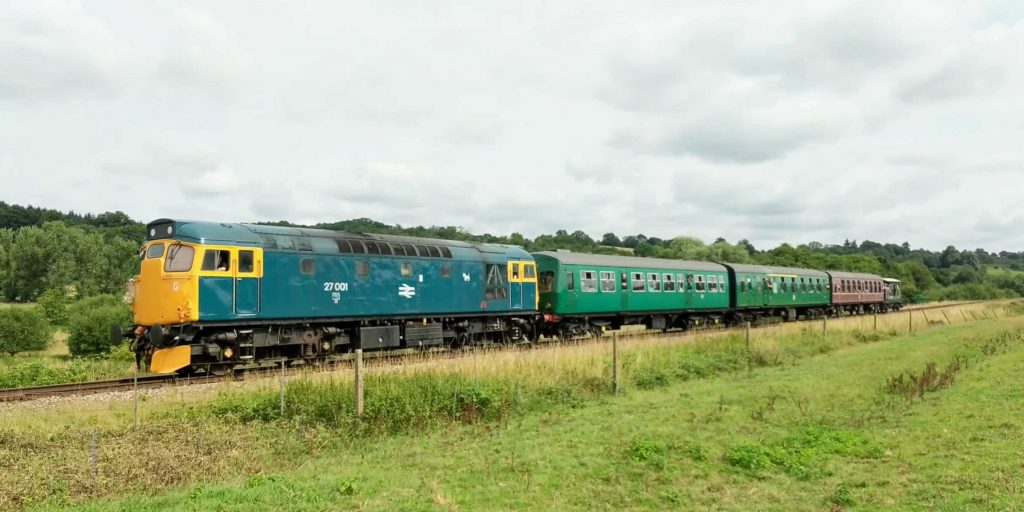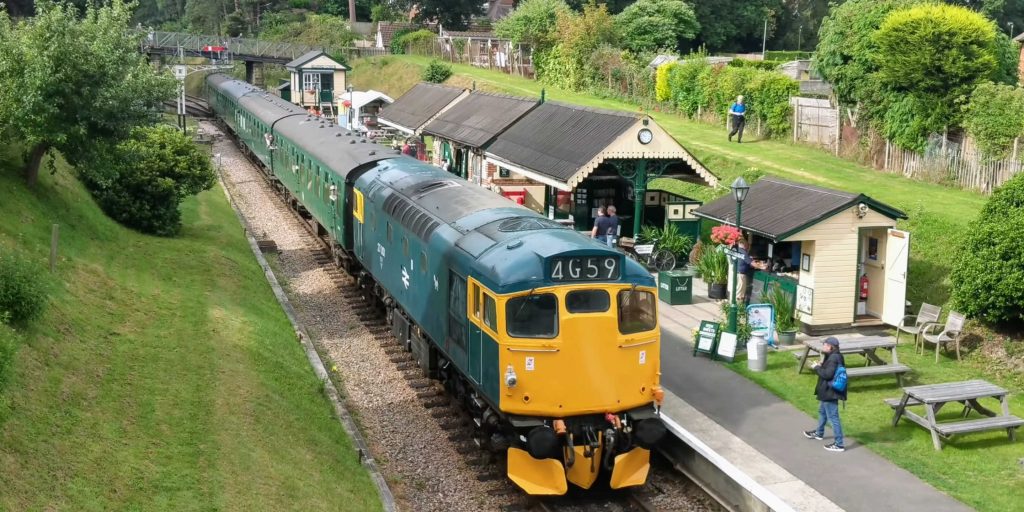 The above photo shows 27001 standing in the platform at Groombridge. The run around loop is in the distance.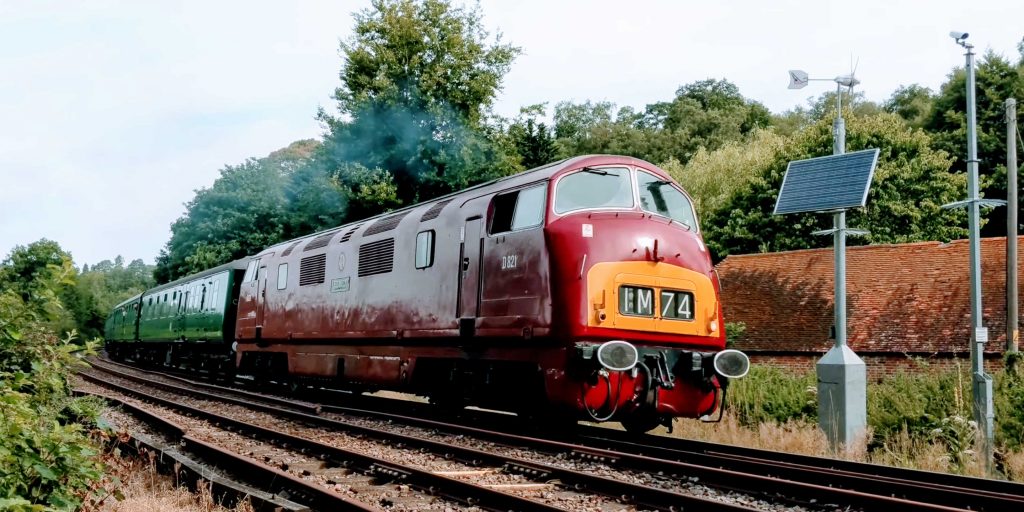 The above photo has had a touch of magic as the sun was in the wrong place. D821 approaches Eridge railway station on the double track. The track nearest the camera is the Uckfield branch line which sees solely Southern class 171 DMUs. Eridge railway station is shared by Spa Valley Railway and Southern Railway, a useful hub for passengers to change and visit the heritage line.
73140 and the resident shunters and multiple units also made an attendance during the gala, albeit a reduced one whilst the loadex was formed. We didn't get any shots of the loadex, shunters or 73 as had other arrangements…
You can watch the full video below: