Seaford Branch Resignalling Completed
The Seaford branch line on the Southern East Coastway was upgraded last week. The signalling upgrade, which was due to be completed during a 10 day closure in 2018, was pushed to November 2019.
The Seaford branch upgrade between Lewes and Seaford, meant that the 3 signal boxes used along the route, became obsolete. Control of the railway line was transferred over to Three Bridges railway operations center which manages routes along the Brighton mainline and now the East Coastway. The Newhaven Marine siding has also been reinstated, following earlier track replacement. The new track also has 3rd rail, same as before, for multiple units to turn around.
Despite rumours, none of the 3 boxes are expected to be torn down any time soon.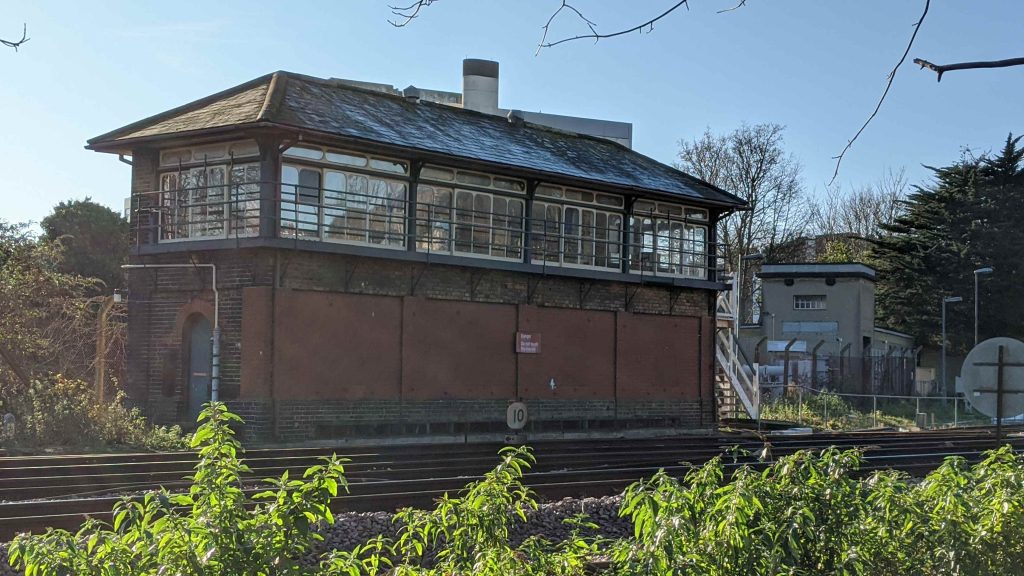 The Lewes signal box, a nationally important listed structure, has recently had its nameplates removed but will stay put because as a listed building, requires special permission to move or destroy.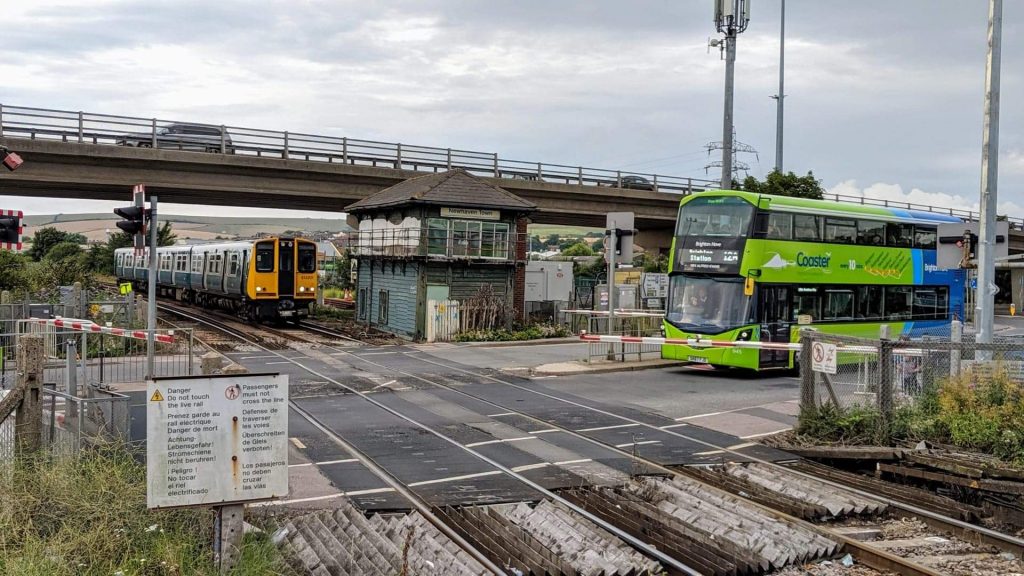 Newhaven Town signal box is also unused as control changed over to Three Bridges ROC. The installation of CCTV cameras fitted over the level crossing has also made the Newhaven Town box unnecessary as this is monitored from Three Bridges. Depending on Newhaven Port's requirements for the Harbour box, the Town signal box is probably the most likely of the 3 to get demolished, should it ever be necessary.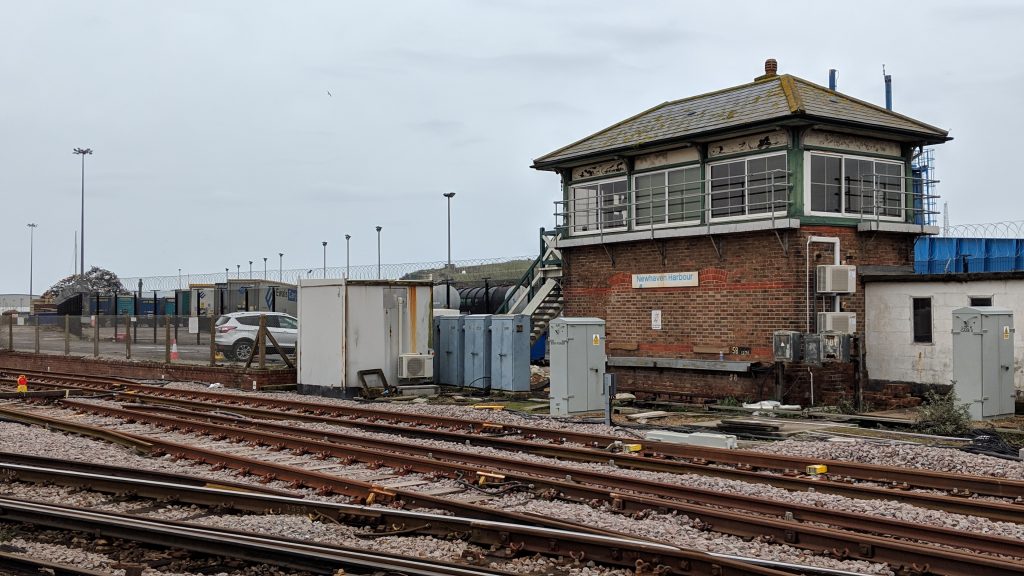 The Newhaven Harbour signal box now belongs to Newhaven Port. Prior to the 4 day closure recently, a gate and fence was erected to the south of the northbound platform at Harbour station, so public access is no longer possible.
Engineering work on the track at the Newhaven Marine junction also took place. An unused junction for when the Seaford branch was double track, was removed, and new track put in its place.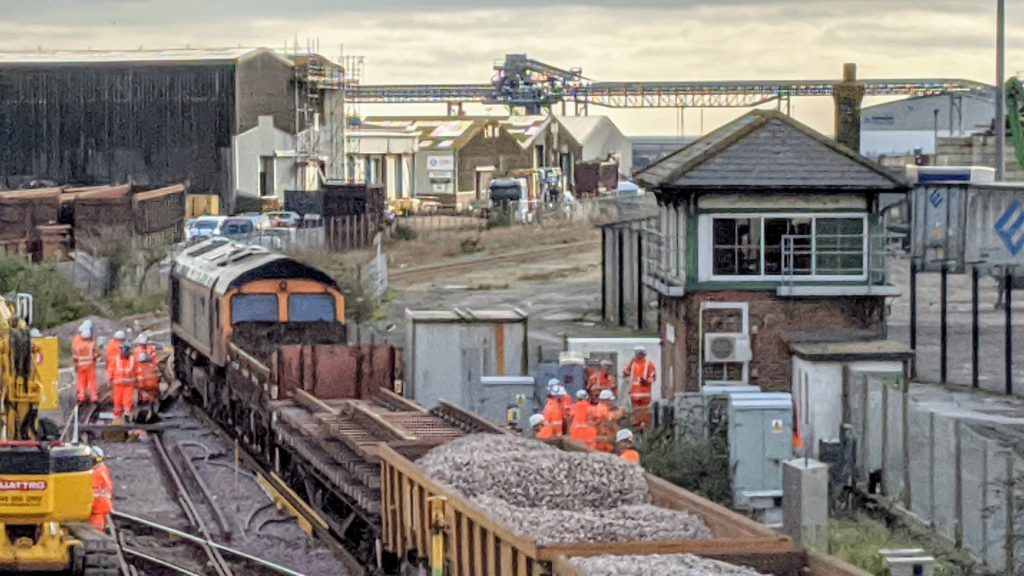 Above: GBRf class 66 at partially in the Newhaven Marine siding which was recently relaid. In the background, construction on the new marine dredged aggregates importation facility takes place. Aggregates dredged from the seabed are unloaded here, bagged, and shipped by rail using the new Newhaven Marine railfreight facility due to start working in 2020, as Brett Aggregates rent out the port land.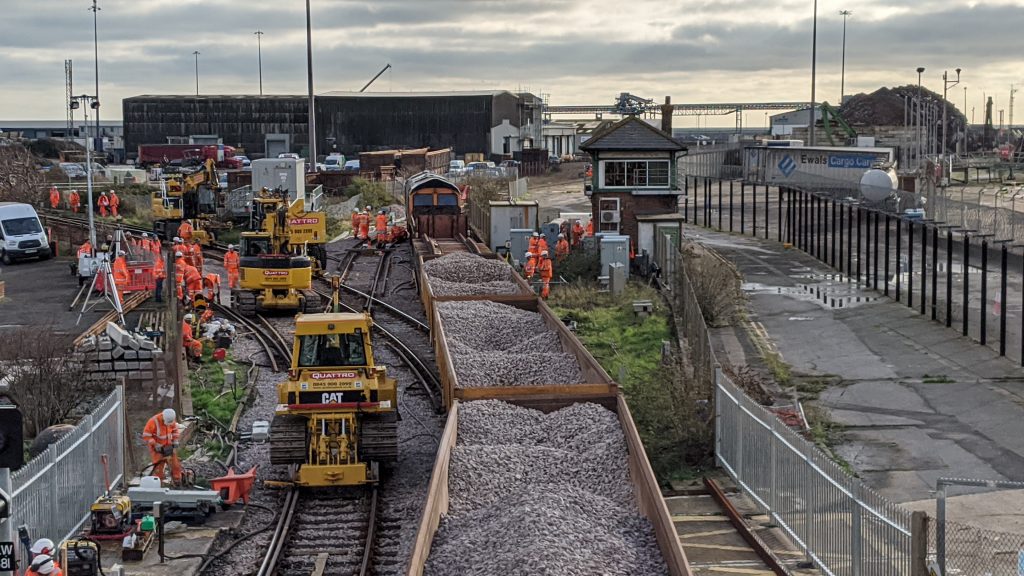 It wasn't just Lewes and Newhaven receiving attention during the 4 day closure. Bishopstone Railway Station also had an overhaul with the footbridge corrosion being repaired and repainted.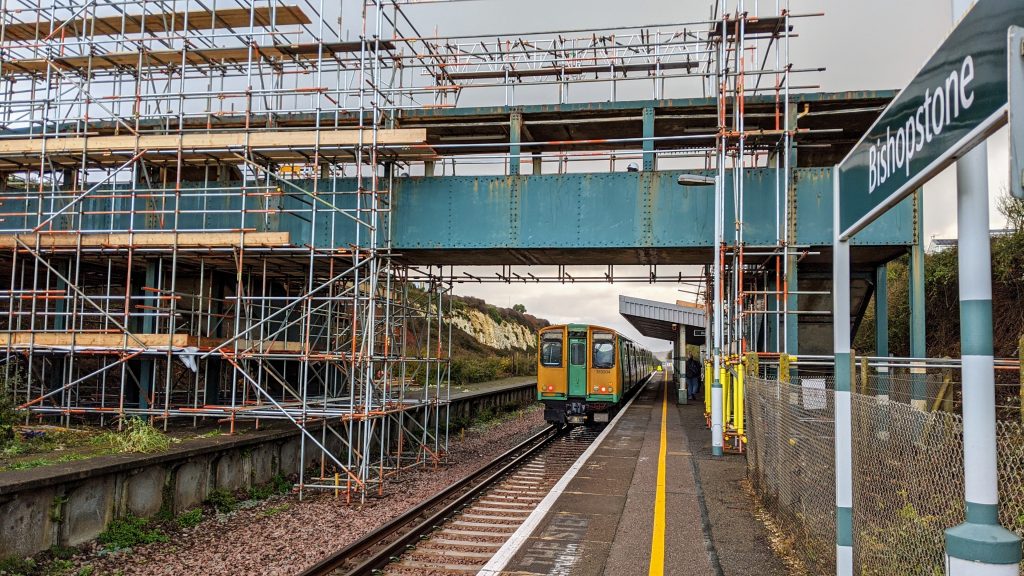 ---