Network Rail NMT Class 43 for overhaul until December 2019
Network Rail's NMT train is now out of service until December 2019.
The New Measurement Train will be having its on board computers overhauled and power car maintenance, including an extensive C4 exam at RVEL Derby.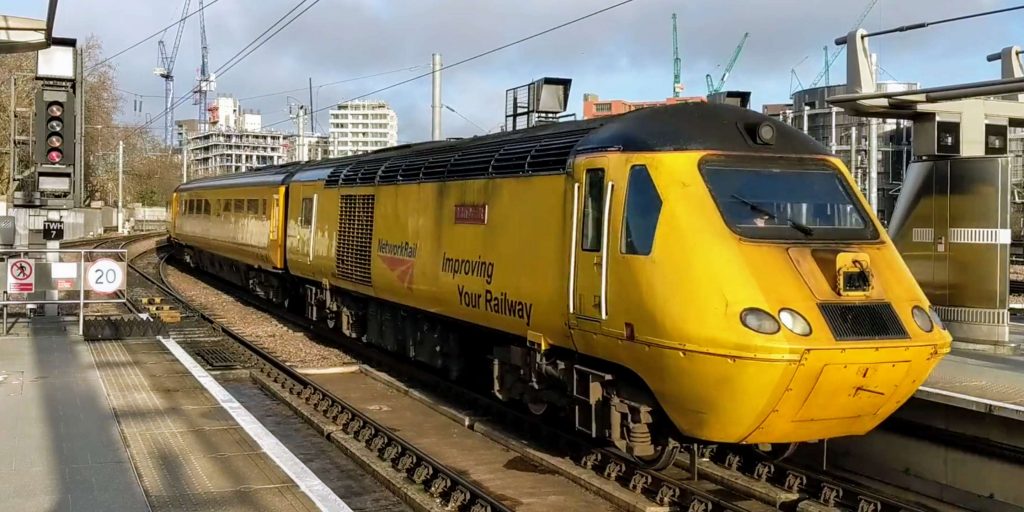 The test train workings run by the NMT test train set, like others, are on a cycle and the same routes are covered every few weeks. The NMT, having just finished it's latest workings, comes out of service this week until December.
The "Flying Banana"s test train work during this period of overhaul, will be seen by class 37s and class 67s.
43013, 43014 and 43062 HST power cars run the Network Rail New Measurement Train but with only 3 power cars to work 1 train's diagram, there is little time for overhaul and major exam of them whilst demand is high.
The NMT set is out of service until December with booked NMT workings up until then being replaced with different traction.
Read the latest test train news at Rail Record.