Bluebell Railway Giants of Steam 2019 in pictures
Bluebell Railway held their annual Giants of Steam gala on Friday 11th to Sunday 13th of October 2019, with a number of the bigger engines taking center stage.
5 steam locomotives powered the Giants of Steam 2019 gala, with an impressive 4 set timetable.
BR Standard Class 4MT 80151 hauled a short rake of just 2 coaches. The 4MT has only recently returned to working order following overhaul.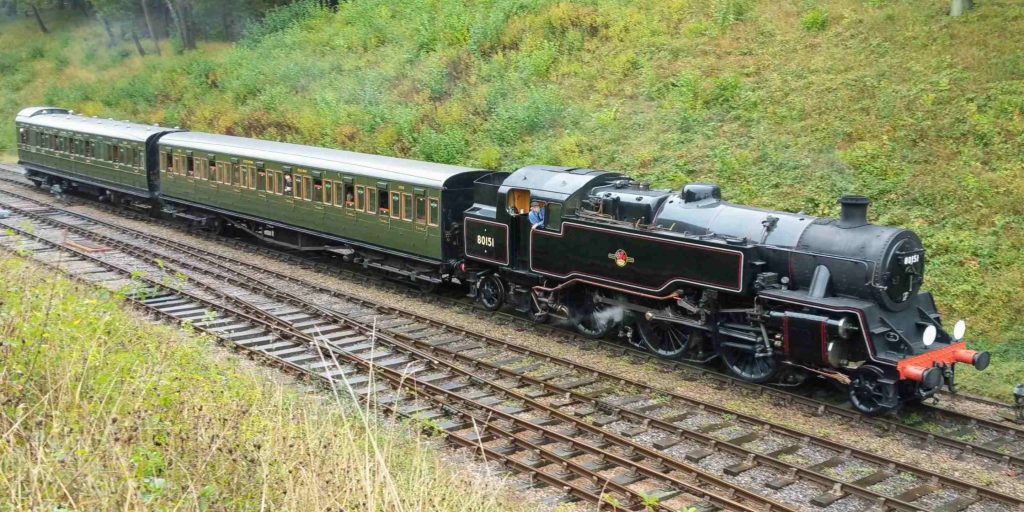 Above: Standard tank heads into Horsted Keynes with the 1220 train from East Grinstead.
BR Standard Class 5 73082 Camelot, running as Linette during the gala. 73082 ran double headed with Southern Railway Q class, 30541 on the Saturday and Sunday.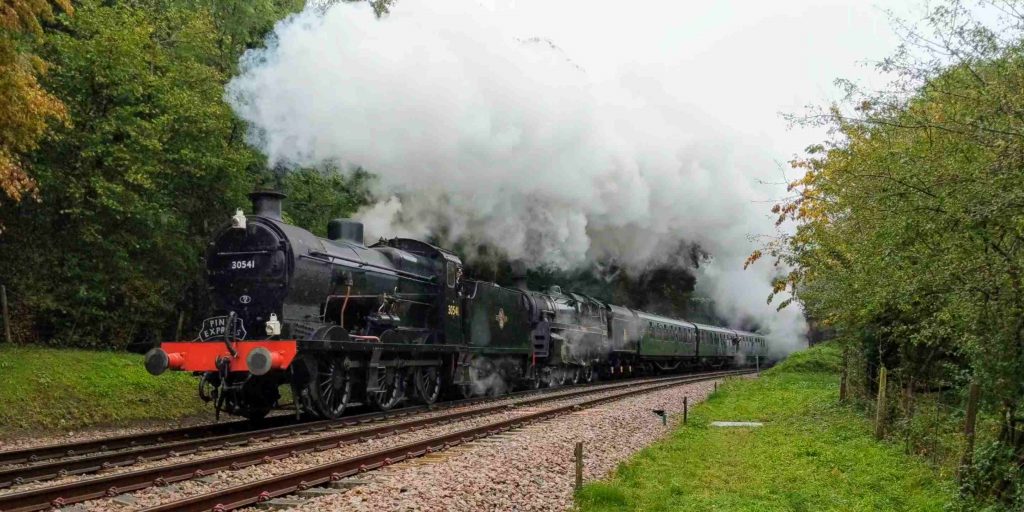 Above: Q class 30541 double heads with 73082 Camelot ( running as Linette) out of Horsted Keynes with 1320 train from Sheffield Park to East Grinstead. A few years ago, resident locomotive Camelot 73082 made a rare mainline appearance.
LNER Thompson B1 Class 61306 Mayflower making it's second appearance at the Bluebell Railway this year (having previously worked a UK railtours charter to the line). Mayflower is mainline certified and worked a charter to Bath the week before the gala.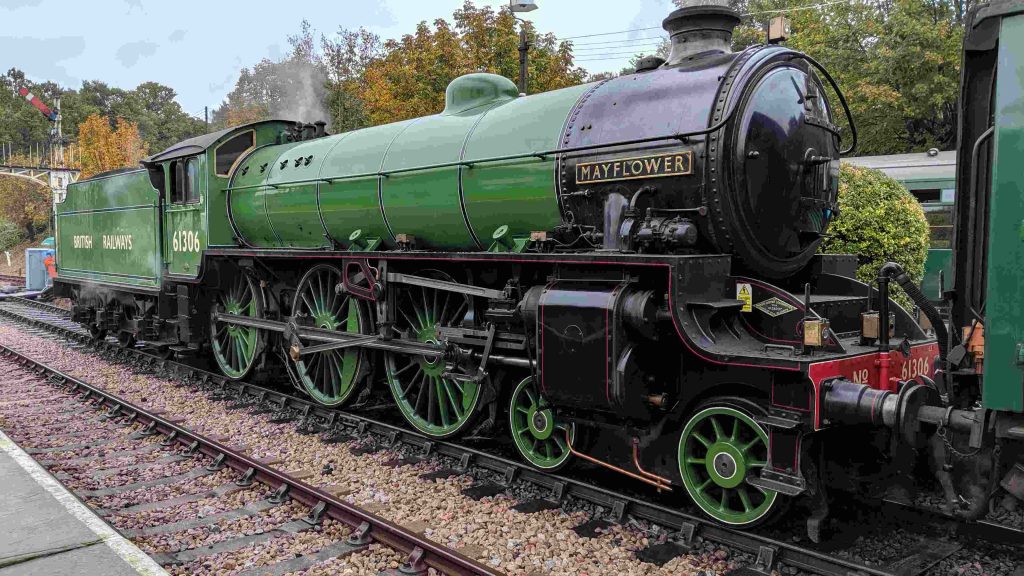 Above: Mayflower 61306 at Horsted Keynes preparing to leave working the 1200 Sheffield Park to East Grinstead service.
The second visiting steam locomotive was 70000 Britannia, a BR Standard Class 7 locomotive. It is the first of 55 locomotives of its class, and hauled the non stop trains between Sheffield Park and East Grinstead all weekend, on its first visit to the line.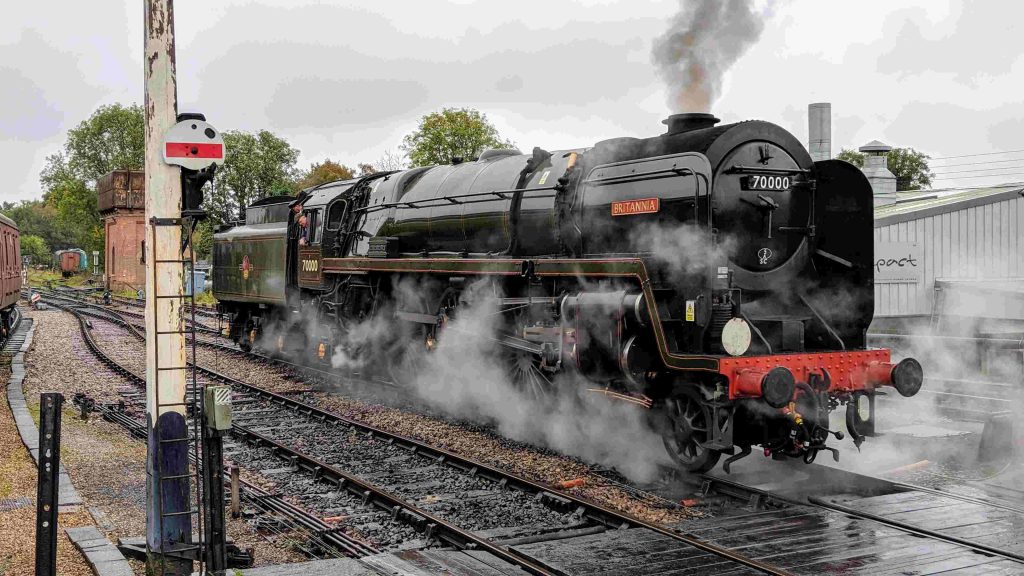 Above: Britannia comes off its train at Sheffield Park before taking on water and running to the other end.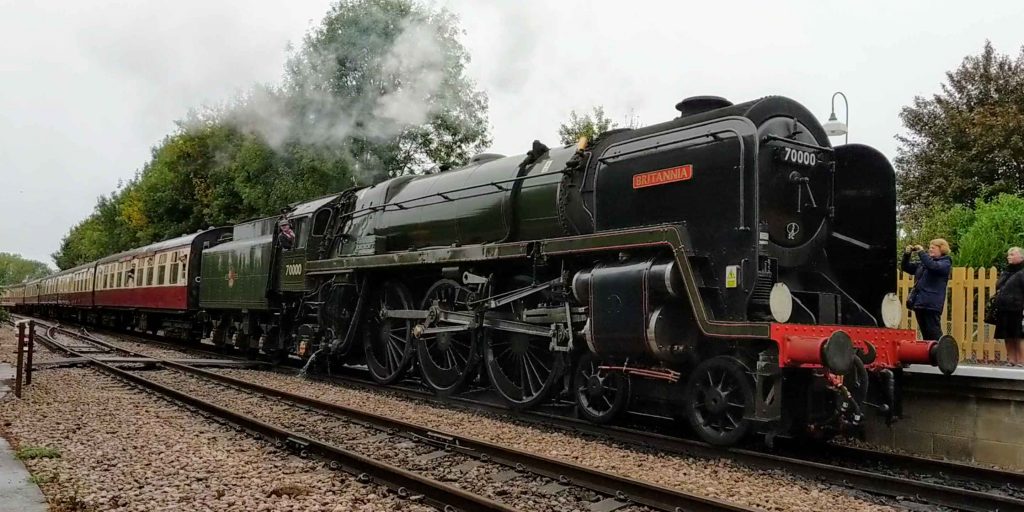 Following it's journey north, the above photograph pictures 70000 Britannia arriving into East Grinstead.
Below, 9F locomotive awaits overhaul in the sidings at Horsted Keynes railway station.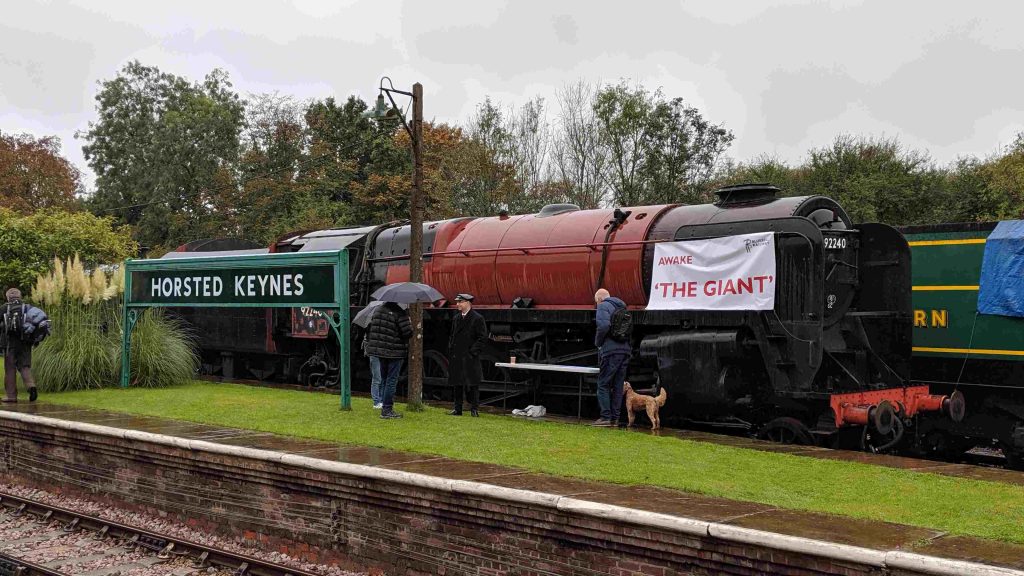 Beside and just out of the shot, another Giant, Blackmore Vale, which is also awaiting overhaul and return to working service.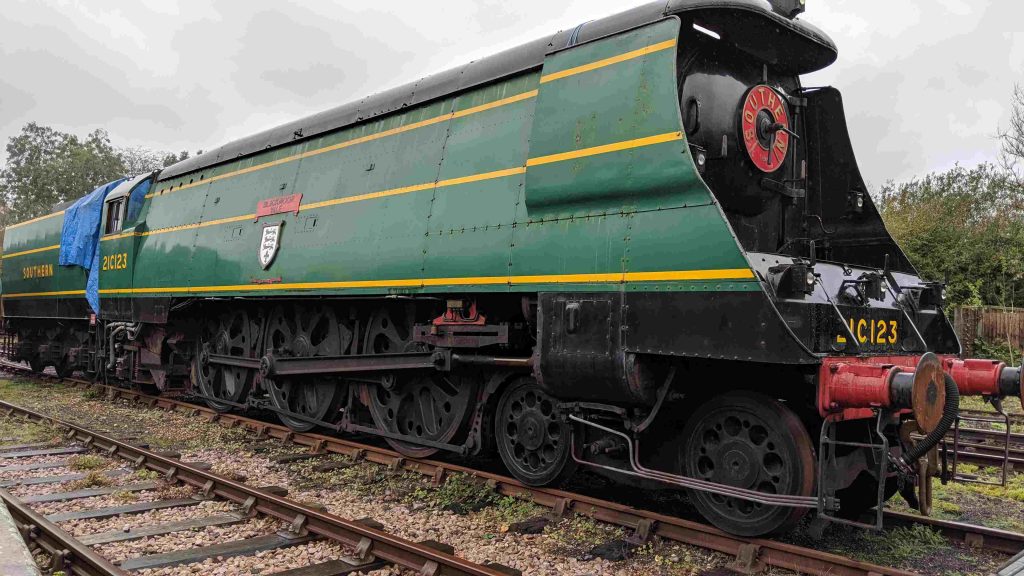 Weather wasn't great during the event, with rain causing havoc at Horsted Keynes grass car park leading to many stuck cars requiring assistance from a local farmer. Despite the sinister weather, it was great to see many people both young and old visit the event.
You can watch the Giants of Steam gala 2019 video below.