Class 73s Over The Last Decade
The class 73 electro-diesel locomotives are a common sight around Kent and Sussex. The purpose of this post is to share some photos of the different liveries that the class 73s have worn in recent times, mostly the past decade. Because otherwise these photos would sit on my computer unlooked at.
Times haven't changed that much since 2010. My class 73 photo collection starts off in 2011 with The Mine of Serpents railtour at London Bridge railway station. Below, GBRf class 73 number 73141 stands at London Bridge. The railtour worked around East Kent, to Mountfield Gypsum and East Grinstead from London Waterloo. 73141 is still in service today with GB Railfreight.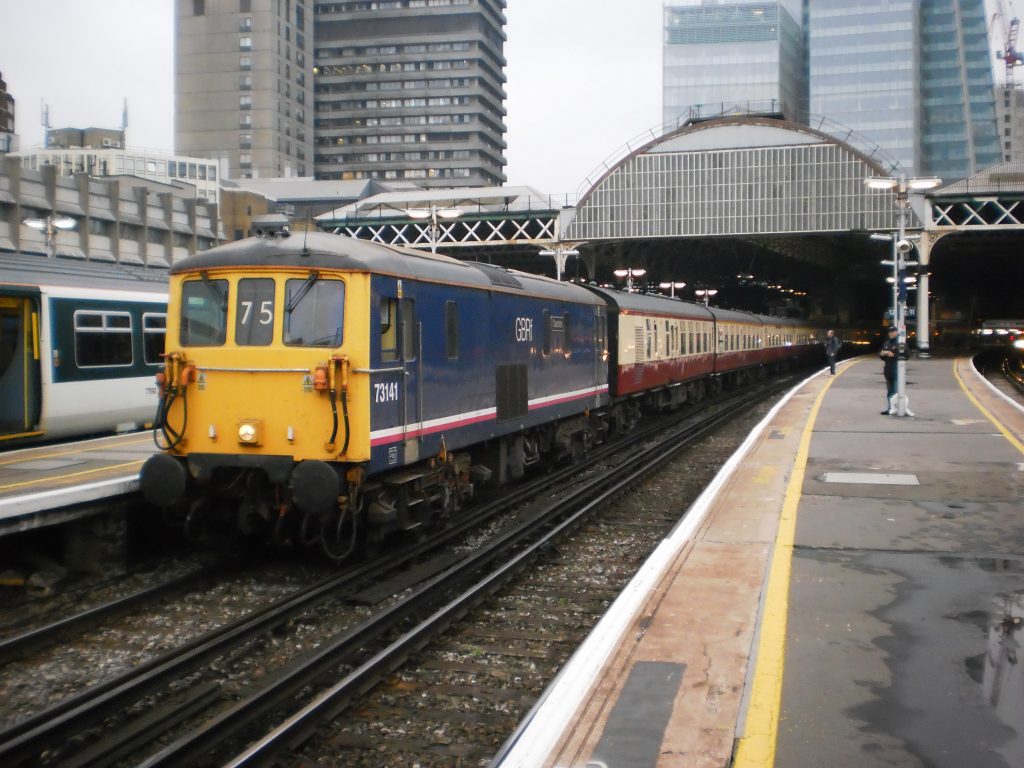 Above, BR blue livery 73208 stands at the buffers on the other end of the Mine of Serpents railtour at London Bridge.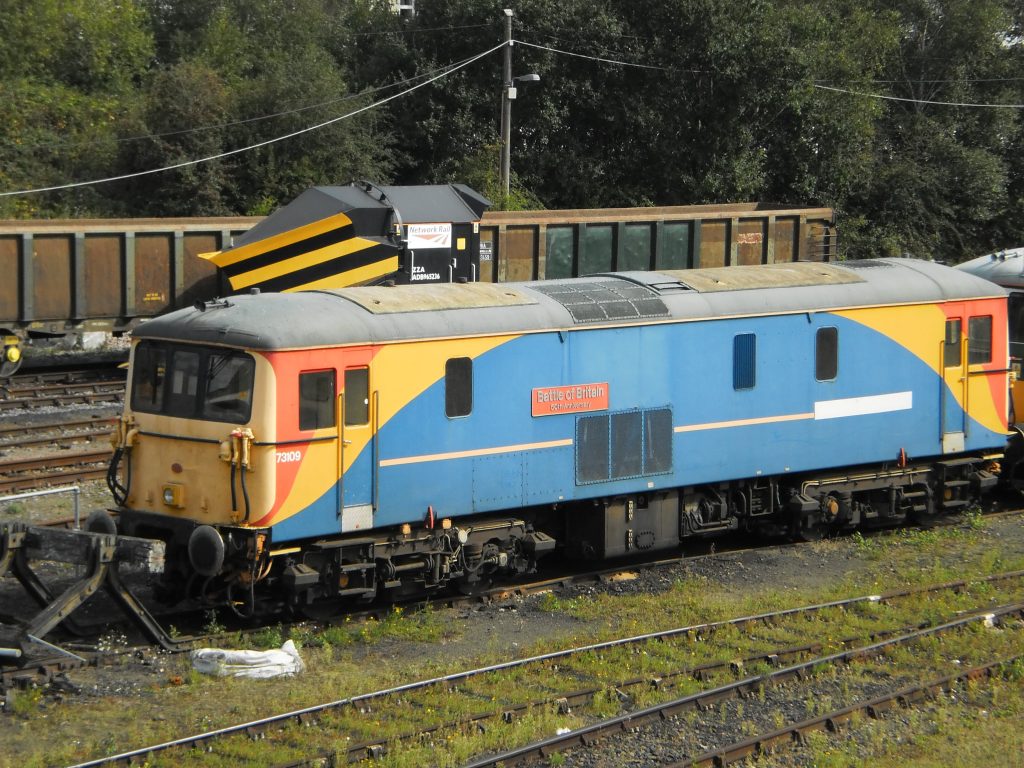 73109 "Battle of Britain" was employed by South West Trains as a thunderbird locomotive but now belongs to GB Railfreight who run the most expansive collection of the electro diesels today. In the above photo, 73109 sits at Tonbridge West Yard – the best place to see class 73 locomotives today.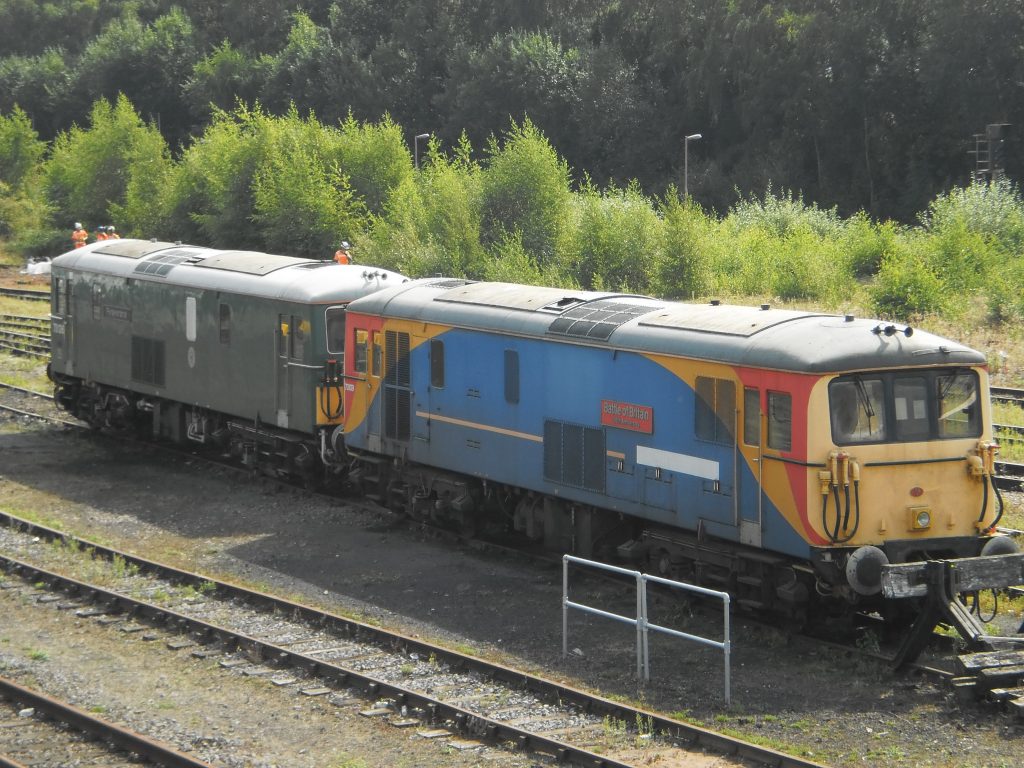 73109 again in the above photo, coupled to a dark green livery class 73, which number is not visible from the photograph.
Below, a considerable number of class 73s rest at Tonbridge West Yard. New sidings are constructed in the background, which are today used for refilling RHTT trains and stabling locomotives and on-track plant. The class 73 locomotives wore a large number of liveries over the past few decades, but this soon changed when they were repainted into GBRf branding.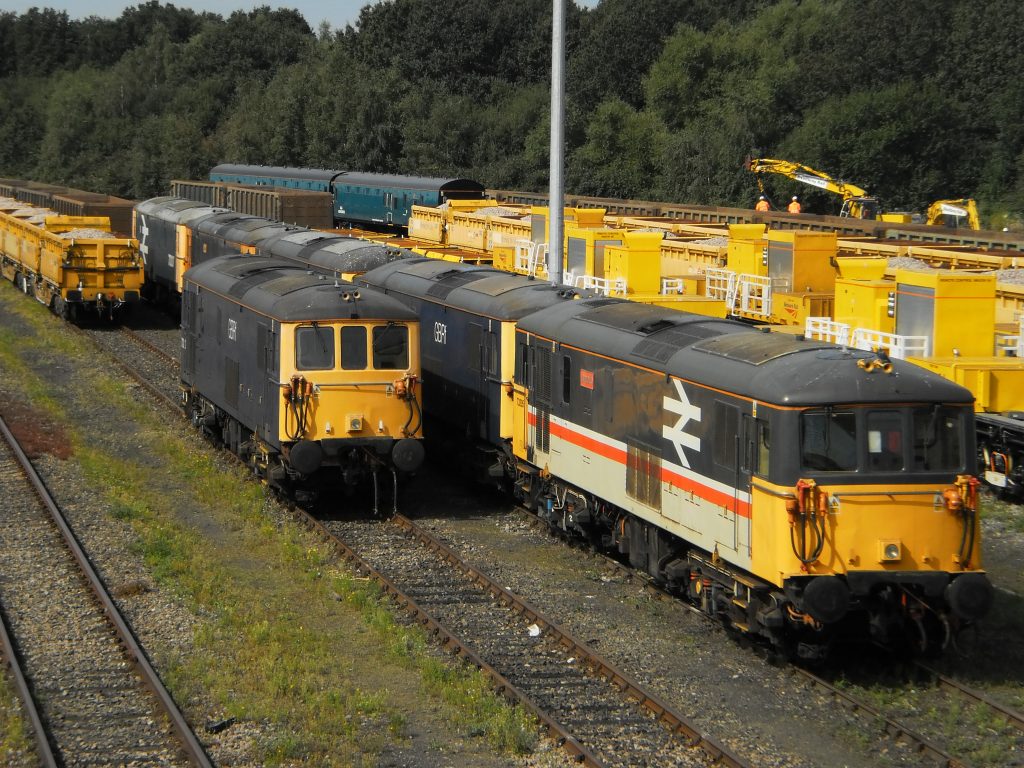 2014 saw private class 73 number 73140, which spends its time at the Spa Valley Railway, reliveried into Network Southeast branding. A number of class 73 electrodiesels are preserved across the country. To the right of the shot below, ex-Southern Lovers Walk shunter 09026 now belongs to Spa Valley Railway.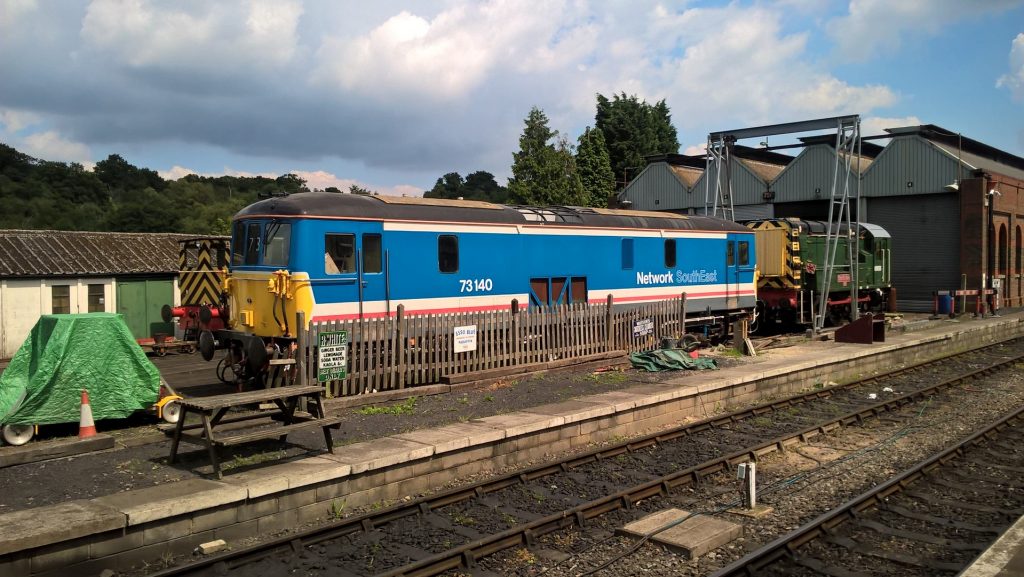 For many years, Southern based test trains used class 73s, including Network Rail's own 73136. Below, 73136 is seen at Brighton Railway Station on a test train from Hither Green Down Reception. At this time, the test trains used the other GBRf class 73s alongside DRS class 37s. 73136 is now withdrawn and no longer used. Instead, it has been replaced by 73951 and 73952 Ultra 73s nicknamed minions.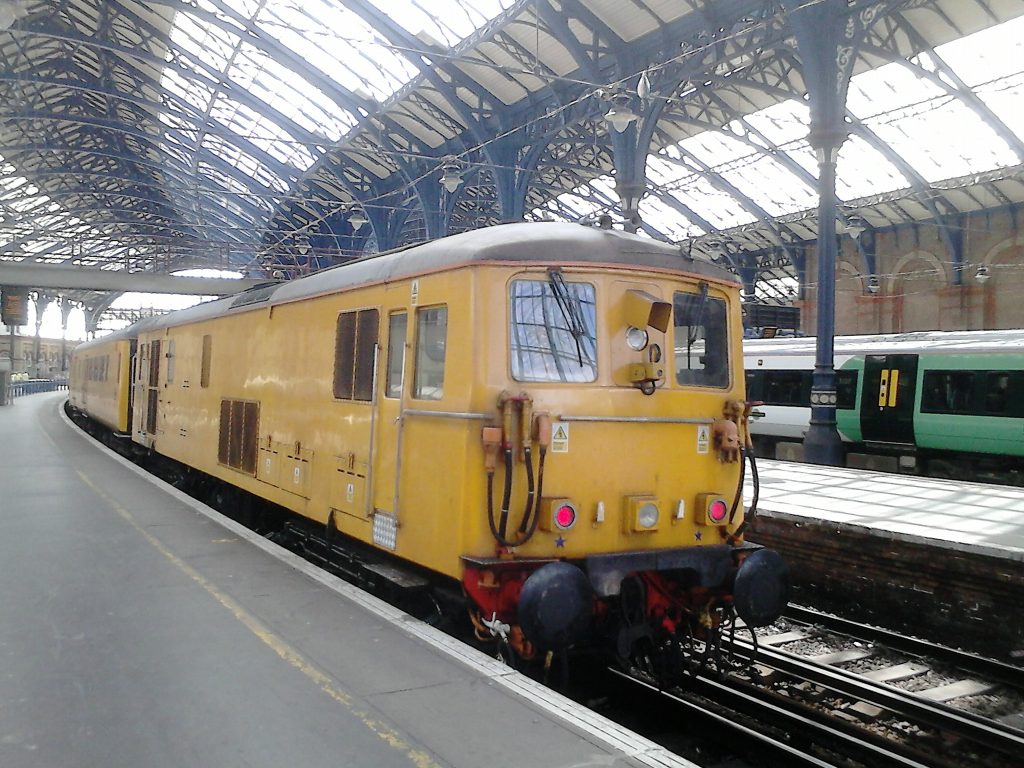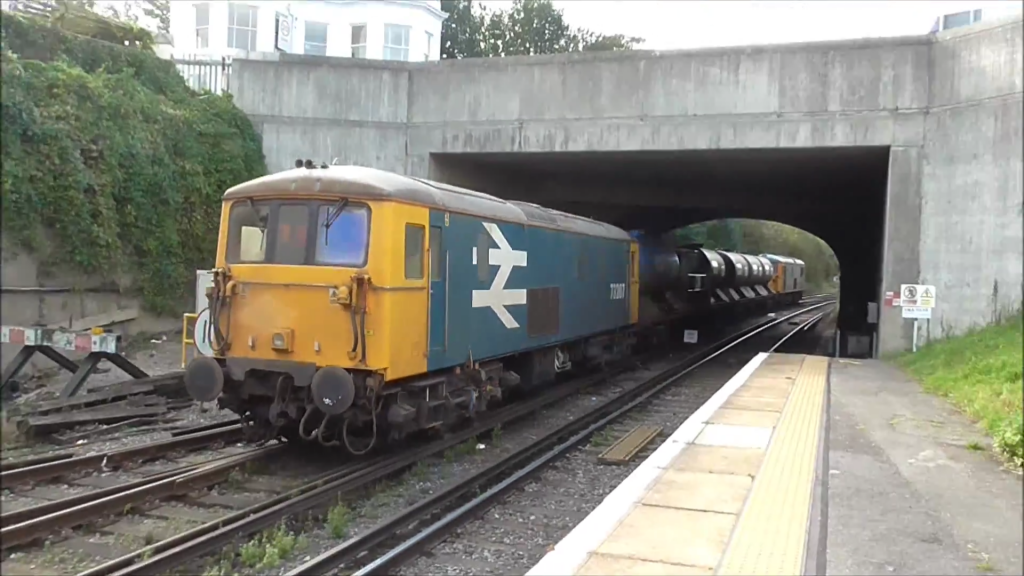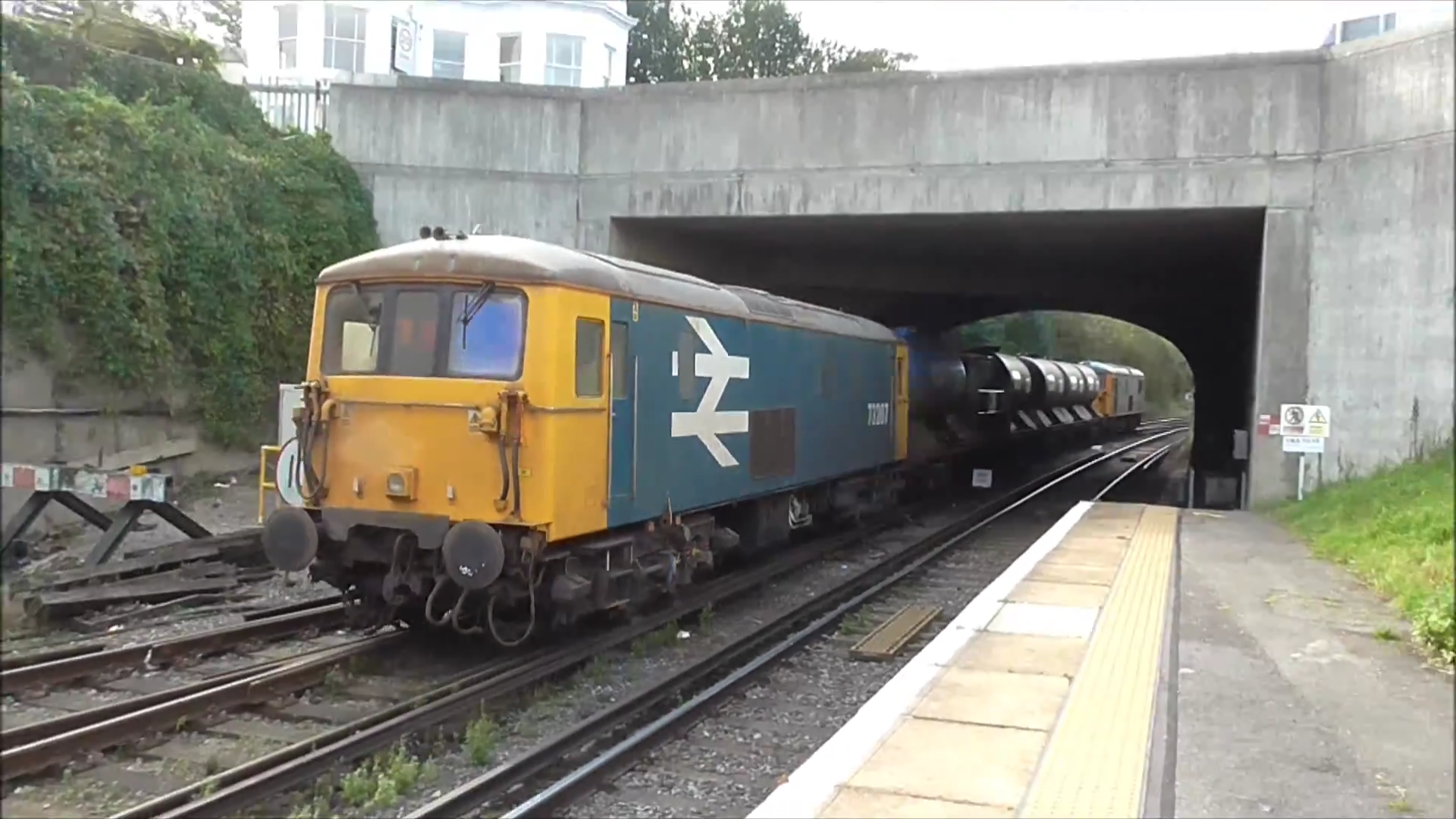 Above, 73207 before it was converted into 73971. You can see all locomotives converted into 73/9s below. Despite the large number of 73s converted into 73/9s, there are still quite a few of the original 73s in service with GB Railfreight, however they are now mainly used for seasonal RHTT and SITT trains.
73104 was converted into 73951
73211 was converted into 73952
73209 was converted into 73961
73204 was converted into 73962
73206 was converted into 73963
73205 was converted into 73964
73208 was converted into 73965
73005 was converted into 73966
73006 was converted into 73967
73103 was converted into 73968
73105 was converted into 73969
73117 was converted into 73970
73207 was converted into 73971
Class 73s Today
Class 73s both original and rebuilt as /9s, are still widely used across the South East. Below, Southern Railway's thunderbird number 73202 passes Preston Park. It can be seen occasionally working Stewarts Lane to St Leonards where it gets its regular maintenance and exams.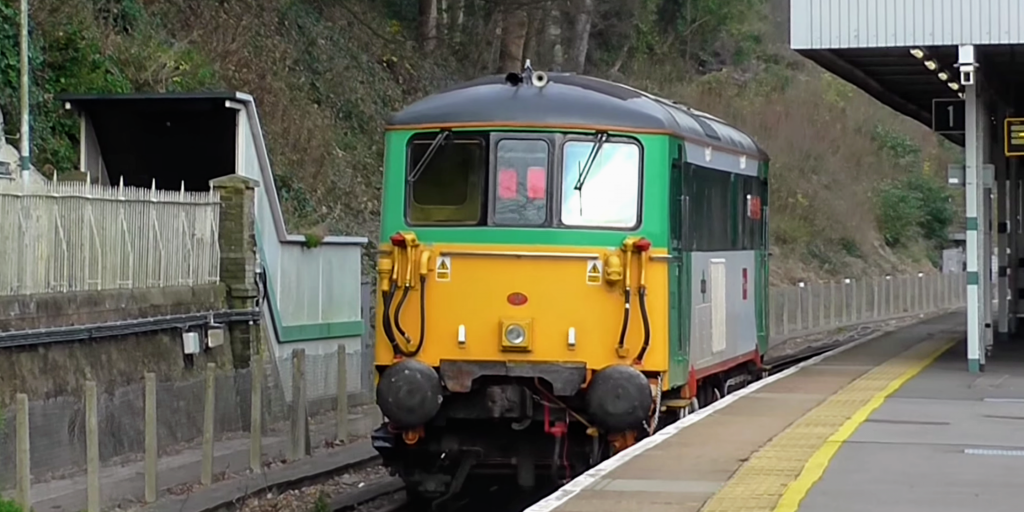 Above, Tonbridge West Yard in 2020. January wasn't a great time to go to Tonbridge West Yard to see class 73s, because a landslip between Redhill and Edenbridge brought difficulty in operating SITT trains in East Sussex, therefore 2 sets with 4x 73s was stabled at Horsham.
Below, a mega convoy of 8x class 73 locomotives works Kentish Town to Tonbridge West Yard GBRf in 2019, where 8 of the locomotives were used on engineering trains on the Midland Mainline around St Pancras and Kentish Town. 4th in the convoy, 73201 "Broadlands" retains its original BR livery.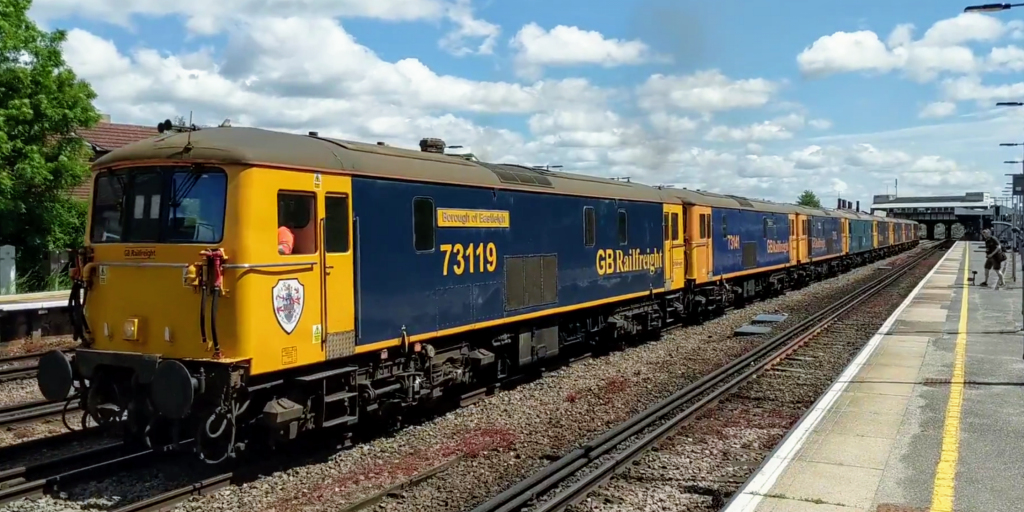 Below, rebuilt class 73 locomotives as class 73/9s, work a Rail Head Treatment Train at Preston Park.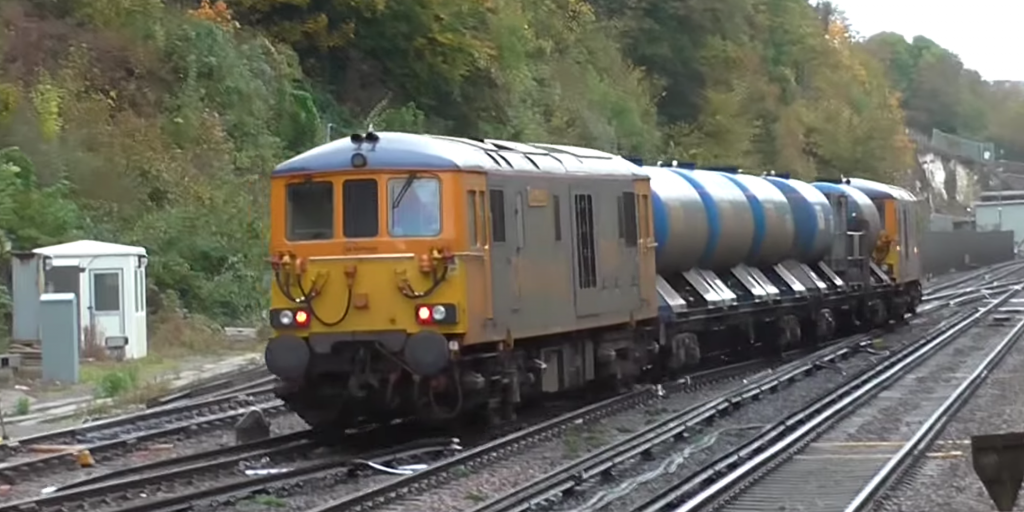 I hope these pictures brought back some fond memories of these locomotives in recent times.