DB Cargo Class 59/2s Sold to Freightliner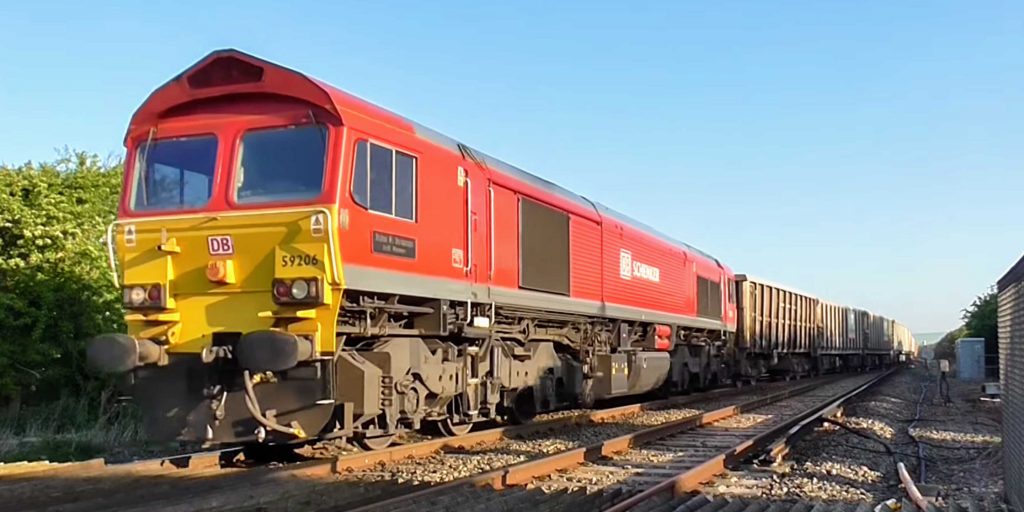 The 6 DB Cargo class 59 locomotives have been sold to Freightliner.
DB Cargo's 6 class 59 locomotives; 59201, 59202, 59203, 59204, 59205 and 59206, will be operated by Freightliner to compliment their existing fleet of class 66/6s and class 70s on the Mendip stone trains. In addition to their also purchased Mendip 59/0s and 59/1s. This follows Freightliner's successful trial of their class 70 on Mendip Stone working and freightliner takeover of the Mendip trains.
The 6x 59/2s have also changed over to the DFGH pool code.
From this Sunday night 4th November, Freightliner will take over the Mendip rail stone workings out of Merehead and Whatley Quarry, workings which were previously operated by DB Cargo using leased Hanson class 59/0s and Aggregate Industries class 59/1 locomotives, alongside their 59/2s.
Freightliner have already started working stone trains from Merehead Quarry to Chichester Reception, with more expansive workings to follow this coming Monday 4th August; to locations such as Newhaven, Ardingly, Fareham, Allington etc. As well as the jumbo trains to Acton yard. Freightliner will use the class 59/2s alongside the Mendip 59s, same as DB Cargo did.
Why not reinstate the numerous DHLT pool class 70s at Leeds Midland Road? Sourcing spare parts for the class 70s has become increasingly expensive with a long lead time to getting the necessarily parts. Most stored Freightliner class 70s are status M on TOPS, meaning they're awaiting materials for repair; status D, meaning they're awaiting maintenance, or status X meaning they're awaiting an exam.
Video: DB Cargo class 59(203) and 59001 pass West Ealing with a Mendip Jumbo train, one of the longest trains in the UK!
The Freightliner stone timetable starts on 4th November 2019, where the Mendip jumbo trains and local aggregate services switch over to being operated by Freightliner rather than DB Cargo. DB Cargo will still retain their own workings, such as the Newhaven to Brentford ash, and the upcoming Newhaven Marine dredged aggregates train, which will see the new Newhaven Marine freight terminal be used, land rented from Newhaven Port.