Bluebell Railway Giants of Steam 2019 Visiting Locomotives Announced
The Bluebell Railway have announced their planned lineup for the Giants of Steam autumn gala this October 2019 – and it's a big one!
BR Pacific 70000 Britannia will visit the line alongside LMS Coronation Class 6233 Duchess of Sutherland, starring with Bluebell Railway's own larger locomotives, Camelot, the green S15 – and a few others I can't think of off the top of my head…
Mayflower 61306 will replace 6233 at this year's Giants of Steam. S15 is awaiting overhaul.
(I would put a picture here but I haven't seen those two steam locos yet…feel free to share links to your online portfolios if you'd like your pic or vid used here)
Taking place over the weekend of 11th October through to 13th October, trains will run from Sheffield Park to East Grinstead passing Horsted Keynes and Kingscote on the way. Bluebell Railway usually like their locomotives tender on the Sheffield park end of the trains.
Both visiting locomotives will join the bluebell railway, via the Mainline.
As Bluebell Railway like their locomotives "facing north", the locos visiting will likely be diesel hauled inbound from Southall WCR.
A week before the event, 6233 Duchess of Sutherland will arrive on Saturday 5th. This is because it works a Steam Dreams charter from Sheffield Park (BBR) to Bath Spa and return. Upon return from the charter on the 5th, it resides at Bluebell Railway in preparation for the Gala the following weekend (although it's not clear yet if it will take WCRC stock back to Southall WCR after the tour, whether the stock will stay at BBR, or if the stock for the Railtour comes from BBR in the first place).
I'll share timings of the Steam Dreams excursion on this page, when the timings are made available.
Britannia 70000 is expected to arrive around Monday 7th October 2019 although paths and dates will be decided closer to the time depending on mainline requirements etc. 6233 will be driven by its own staff, with Bluebell Railway driver and fireman providing onboard mentoring. Britannia will be fired by Bluebell Railway staff. Subject to last minute changes if required.
Where to see Bluebell Railway Giants of Steam 2019
Getting to Bluebell Railway isnt difficult. Southern trains run from London to East Grinstead where the mainline joins the heritage railway (although 377s don't go past East Grinstead towards BBR). There's also information on the Bluebell Railway website. You can park at East Grinstead with a few hours free parking at Sainsbury's , otherwise Kingscote is only a short drive south. Sheffield Park also has generous parking and overflow carpark although if using the overflow carpark, do not leave valuables on display as cars have previously been broken into (I learnt first hand…).
See the travel info here.
There are a number of good places to get photographs on the Bluebell Railway, provided you have a car, although some are also in walking range of one of the four stations.
These include: (paste the Longitude/Latitude Co-ords into Google Maps).
Freshfield Bank, where the locomotive climbs up a steep gradient having departed Sheffield Park shortly before. No good parking nearby but there is a small space on the north side of the bridge, near the Art School to the west. I'm sure there's a better way of getting there but I climbed up the bank, over the wire fence and in to the farmers field alongside…somewhat hard to explain. I recall some line side pass holders said there was a better way of getting there but I've forgotten… Needless to say, you don't need a lineside pass to get to freshfield bank as it's on the safe side. 51.007525,-0.025452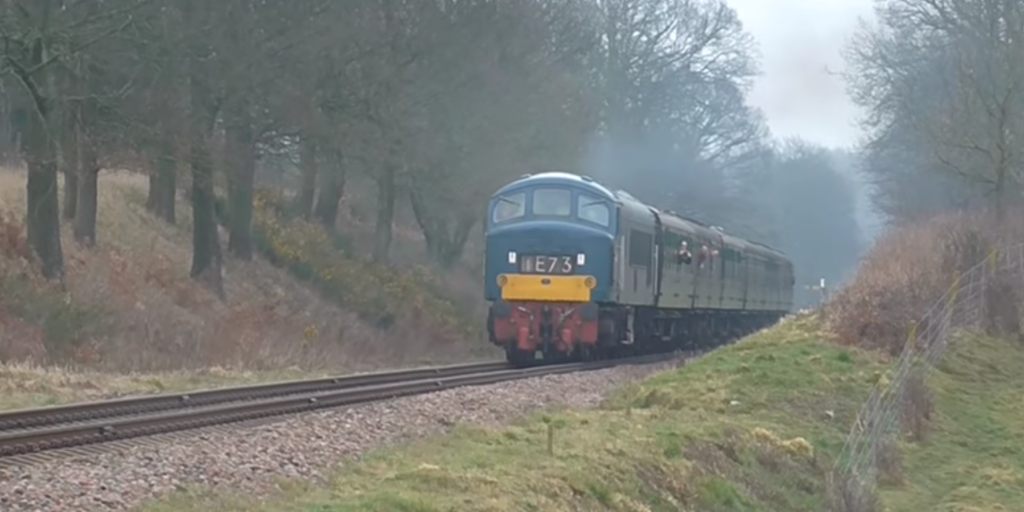 Field just south of Horsted Keynes – park at Horsted Keynes station and it's a 5 minute walk south. Good views of the steam loco approaching Horsted Keynes — picture below. 51.041971,-0.046623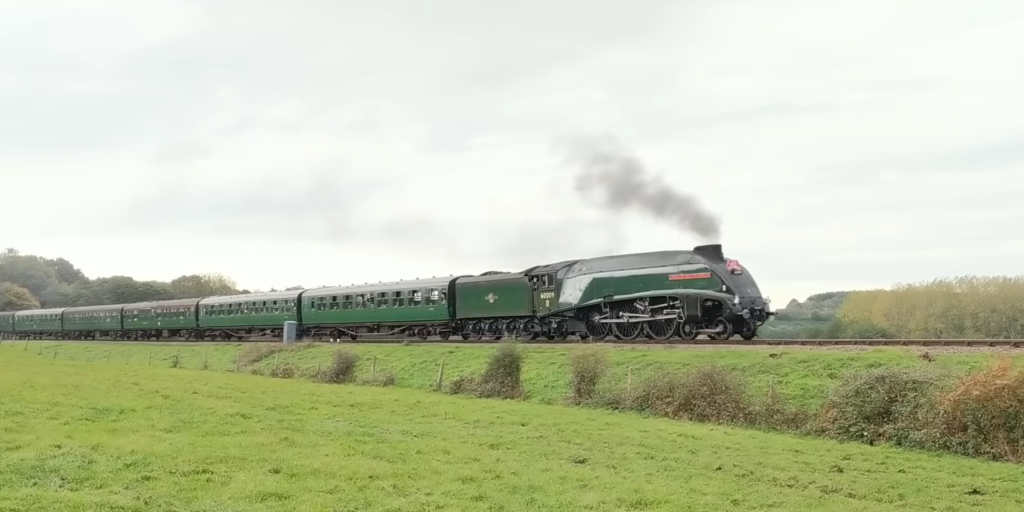 Horsted Keynes station also offers some good shots, but the bank just north of the station is also very good. There's a bridge just north of the station (parking not permitted so you'll have to walk from the station – (5-7 mins) , but if you keep walking north you'll get to a nice foot crossing – 51.054806,-0.042908
Sharpthorne Tunnel is one of the best places along the line – for good reason. Steam locos emerging from the tunnel make lovely photographs as they chuff past, even a few minutes after steam passes, steam continues to come out of the tunnel. Generous parking nearby. 51.078859,-0.043594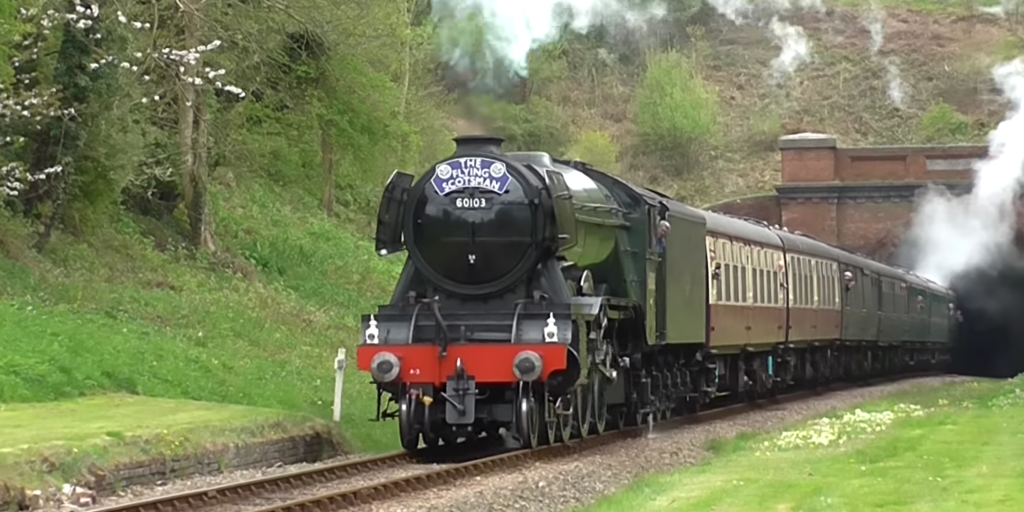 There's a few other good places like the road bridge at imberhorne nursery and recycling site, and all 4 stations are also very good for photos.
This gala follows yesteryear's 2018 Giants of Steam with 60009 Union of South Africa