Review: Bachmann class 108 3 car DMU in corporate blue 32-912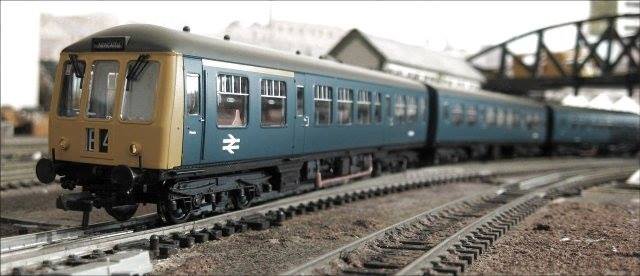 The Model
The Bachmann class 108 DMU is now recognised as a quality model, having been produced in two and three car formations and colour schemes covering introductory green through all blue, produced as a limited edition, through the early refurbishment scheme with its fetching white body and blue stripe and not forgetting corporate blue and grey. The latest from this range is the all blue three car variant. As ever the decoration is to the highest standards with details clearly marked as can be seen in the attached pictures. Of particular interest is the two-character head code associated with the units in their earlier days of operation. There is a North-eastern flavor on offer hear with destination blinds showing Middlesborough and Newcastle.
As with the other 108s the model is fitted with internal lighting and directional head and taillights. The destination blinds are also lit. However there is no through wiring for the lights so separate chips would be required for DCC operation. Running is smooth and quiet strait from the box. The intermediate couplings are of the continental type.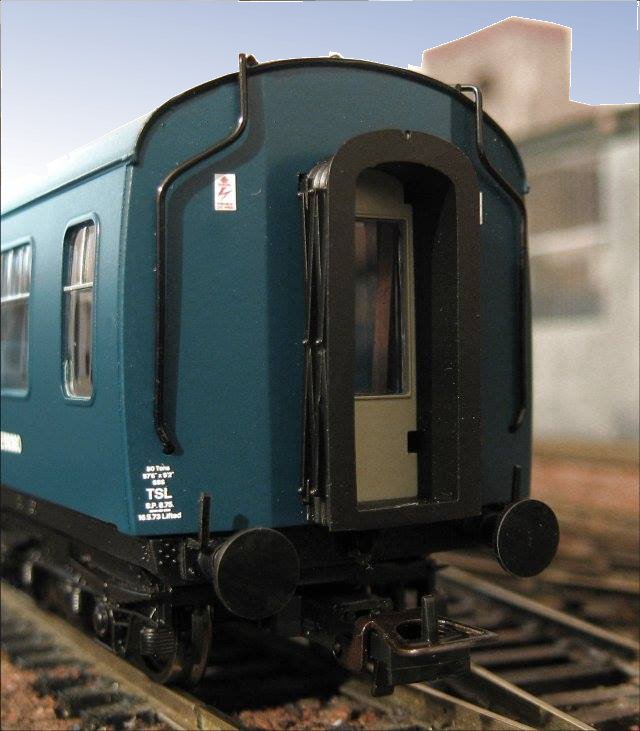 Value for money?
There is not much to say here. Ever rising manufacturing costs must have an impact on the overall cost to the retailers and so to the buyer. Once again if comparing the cost with a loco and couple of coaches and we are soon at a similar price point.
The Keighley and Worth Valley Railway has a well stocked shop at Hayworth, the HQ of the railway, offering the normal discounted prices we have more or less come to take for granted. *On this occasion they have stolen a march on the major sellers. With Hatton's and Rails of Sheffield retailing at about £114, KWVR are offering the model at £108. There are no staff discounts!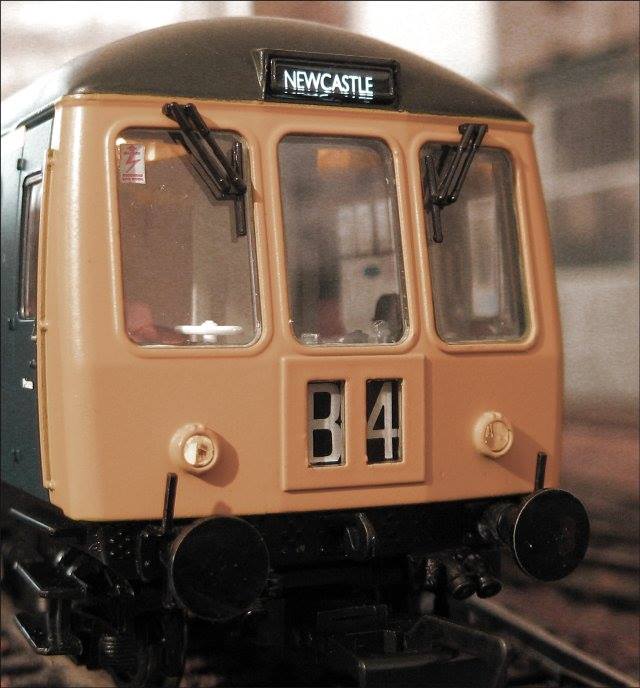 A view point.
It is clear to me any maker who produces a multiple unit must be on to a good thing. With so many classes, variants and liveries it's a Mecca for the enthusiast of these often shunned but essential trains. As a youngster I would often be ribbed by fellow spotters as I could be seen boarding a rare visitor where they would not be seen dead for love nor money unless it was the last train home! Yada yada I know "bog wagons" and "bone shakers" but they had a quaint charm of their own! Oh joy of joys of the 0858 Ipswich to Peterborough via Cambridge calling all stations!
*This article was written a few years ago so the prices may not be accurate for 2019