Ardingly Freight Only Branch Line
Ardingly is a freight only branch line to the north of Haywards Heath.
The Ardingly branch once ran from Haywards Health to Horsted Keynes – now part of the Bluebell Railway heritage line. Today, Ardingly is served several times a week by Freightliner Mendip trains where aggregates from the Mendip quarries are unloaded and used in construction across the South East.
Freight trains run from Acton to Hayards Heath, where the train runs around in the loop at Platform 1. From there, the train runs north again past Copyhold Junction down the Ardingly branch line. Another run around loop at Ardingly for the train to turn around and go back to Haywards Heath once empty.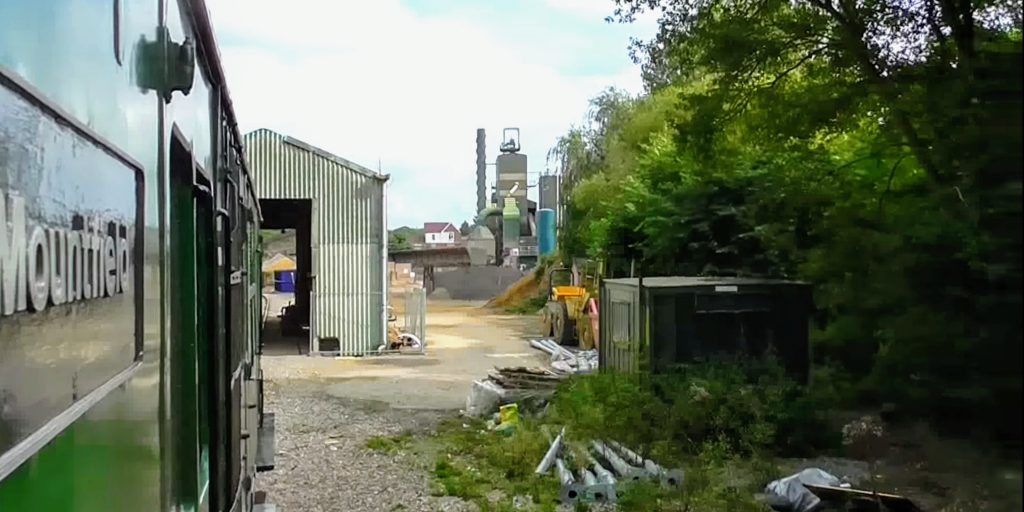 Above: The Ardingly Hanson Aggregates facility where construction materials are unloaded. The photo was taken on the HDL Ardingly Arrow railtour on 18th September 2016, where Hastings Thumper 1001 ran several trips up the branch line.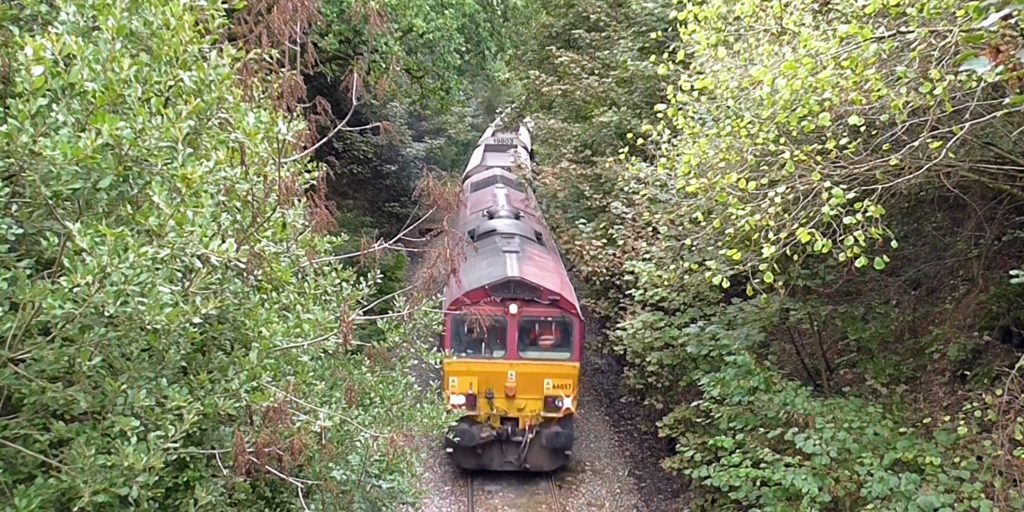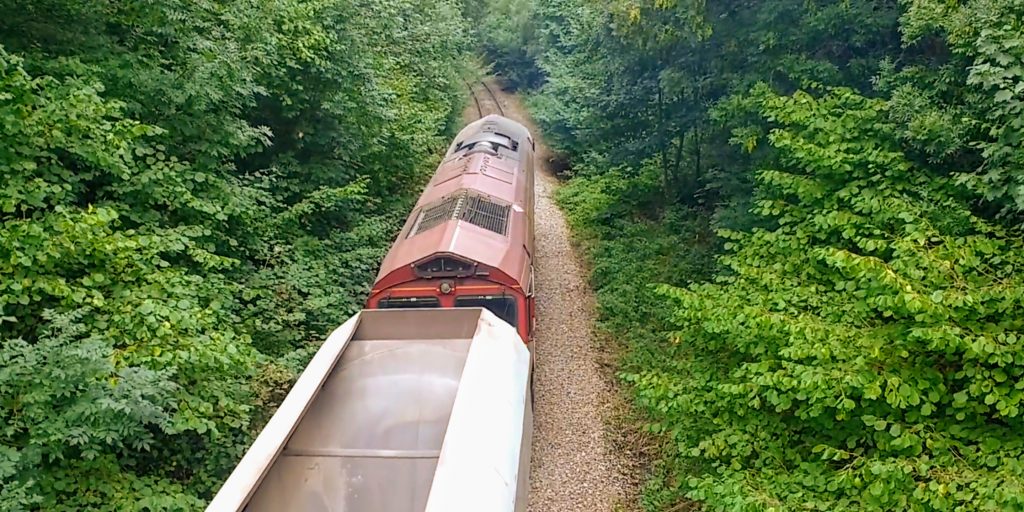 Above: DB Cargo's class 66 number 66057 on the Ardingly branch line. Apart from the bridges at Copyhold Junction, the above is the only one that the line is visible from. During the summer time, leaves on the trees can make it challenging to get a decent photo.
The above photos were taken from private land with permission from the local farmer. There is no parking nearby because access is required by the police for dog training and the farmers. It is recommended that to see freight trains on the Ardingly branch, you go to one of the two bridges near Copyhold Junction. Those being Old Wickham Lane and Copyhold Lane. Old Wickham Lane is a private road and Copyhold Lane has no parking but you can leave your car at the side of the road.
Ardingly is typically served by Freightliner locomotives: class 59s and class 66s. No more than around 2 trains per week serve the branch, and with only 1 train every few days; sometimes even only 1 a week, you probably wouldn't want to come far just for the sake of seeing the branch line. Although if you do, there are a few other stone trains that may run the same day, such as the Newhaven Day Aggregates (usually runs Thursdays and Fridays, some on Mondays and Wednesdays too) or Newhaven Marine stone trains. Purley and Crawley stone terminals are also nearby which see frequent aggregate traffic. Tonbridge West Yard is also around 45 minute drive away and is always worth a visit.