A look around NY's Grand Central Terminal
A few weeks ago I took a few day's holiday to United States of America. The sole purpose of my trip to the USA was to get away from England and experience the American culture. My trip wasn't solely about going to see the trains, it was about the sightseeing. Whilst over there, I did all of the usual things. I stayed in New York, 42nd Street, doing all of the usual things to see and do there: Empire State Building, Statue of Liberty boat trip, Times Square, Intrepid space and air museum – the lot.
Inside Grand Central Terminal
When I did have 5 minutes spare time, I took a trip to the Grand Central Terminal railway station, conveniently only a 5 minute walk from The Westin hotel where I was staying. What can I say, other than the Grand Central Terminal really was grand.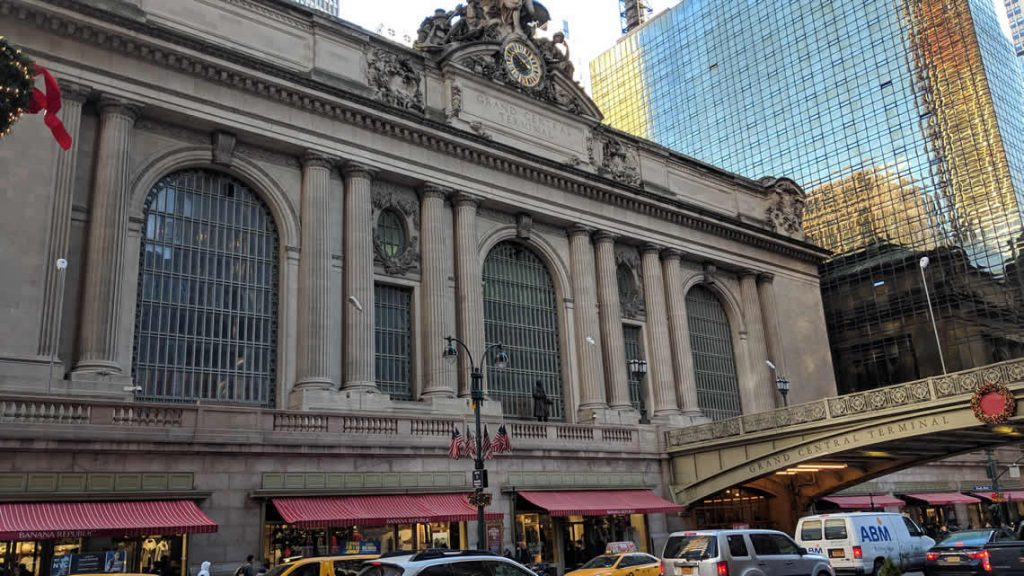 The above photograph shows the outside of the Grand Central Terminal from the 42nd Street.
Upon entry into the Grand Central Terminal, there are various hallways and sets of stairs which lead to different parts of the station.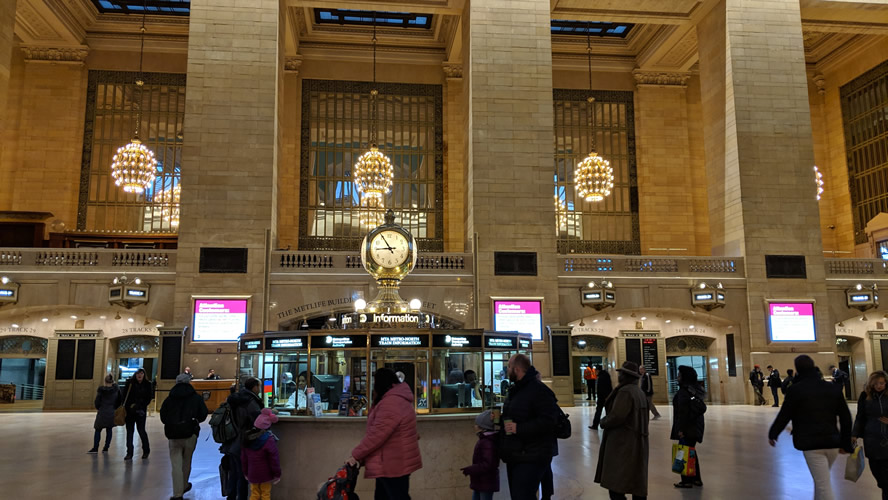 The main concourse with an information desk in the center of the hall. The Grand Central Terminal isn't just a train station, it is a place of sightseeing interest.
There were no ticket gatelines here, unlike many stations in the UK. I was free to wonder wherever I pleased. Although I found that many subway stations did have gatelines, and a valid ticket was required.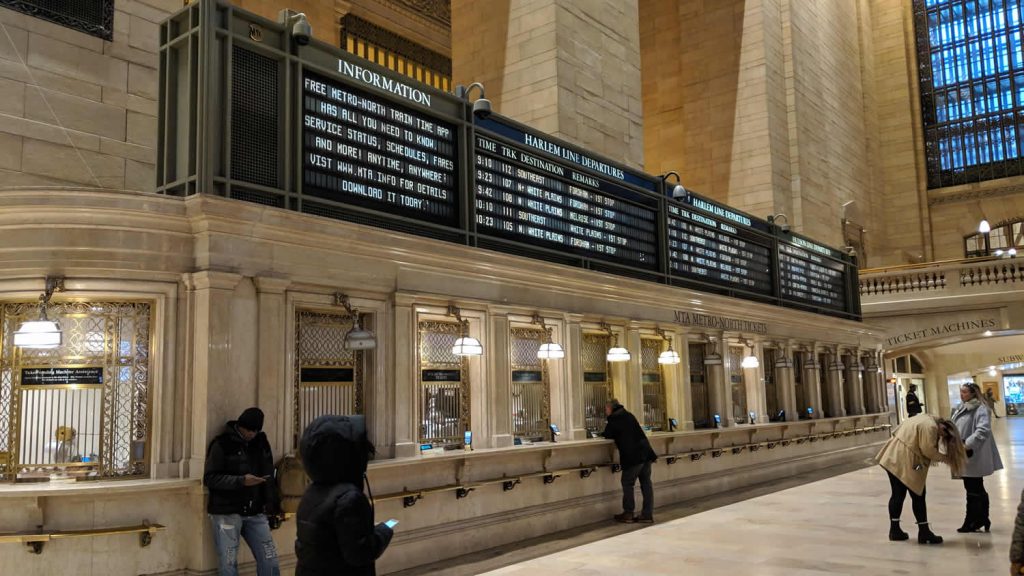 To purchase a ticket, one would speak to a member of staff at the many ticket desks. Again, unlike busy London terminals, there are no queues at these ticket desks! Its worth noting that these shots were taken on a weekday, at around 10am.
Leading from the main concourse, which has multiple levels, one can reach the train platforms. There are around 43 passenger tracks, with several others used as sidings. The tracks are split over 2 floors.
The upper floors have numerous shops and stalls including clothing retail and a toy shop. The lower floor, below the main concourse shown in the photos above, has many food cafes where one can purchase sandwiches, pancakes and the like.
Back on the Platforms
Back on the platforms, they are around similar length to those at common London rail terminals, see my photo below.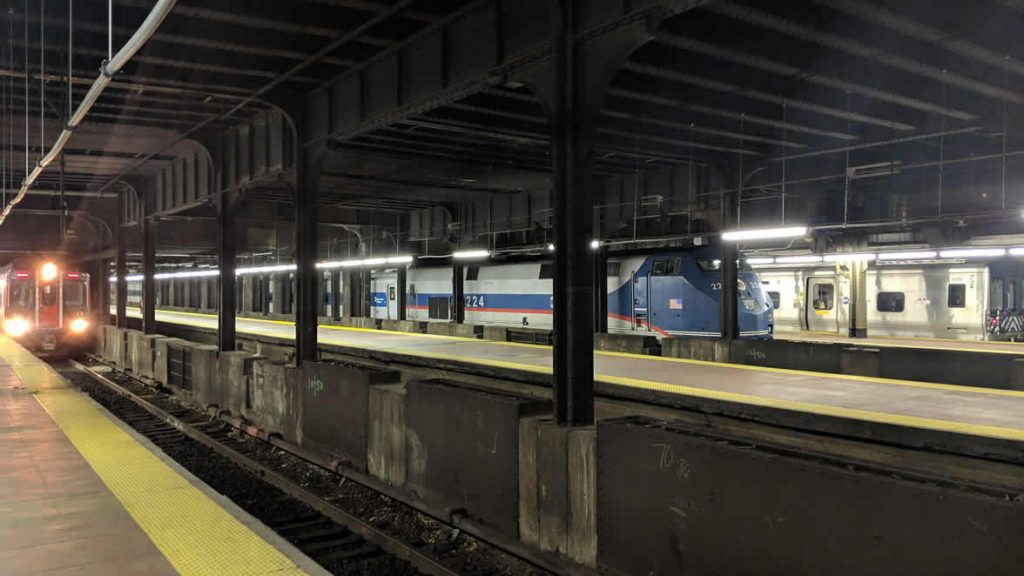 You can watch my video of an MTA M7 EMU departing Grand Central Terminal below.
If you're in New York, I definitely recommend visiting Grand Central Terminal. I didn't have time to ride on them, but Harlem 125th station is not far from Grand Central Terminal by bus, and is an open air station where you can get some pretty good long-shots.
There are a number of other stations in New York including New York Penn and Long Island Rail Road but I didn't have time to do them.