313121 Visits Brighton Lovers Walk March 2020
A few photographs of Network Rail's class 313 at Brighton this weekend, of Saturday 7th March 2020.
Network Rail's class 313 signalling train, is used for European Rail Traffic Management System (ERTMS) testing, mostly on the Hertford loop.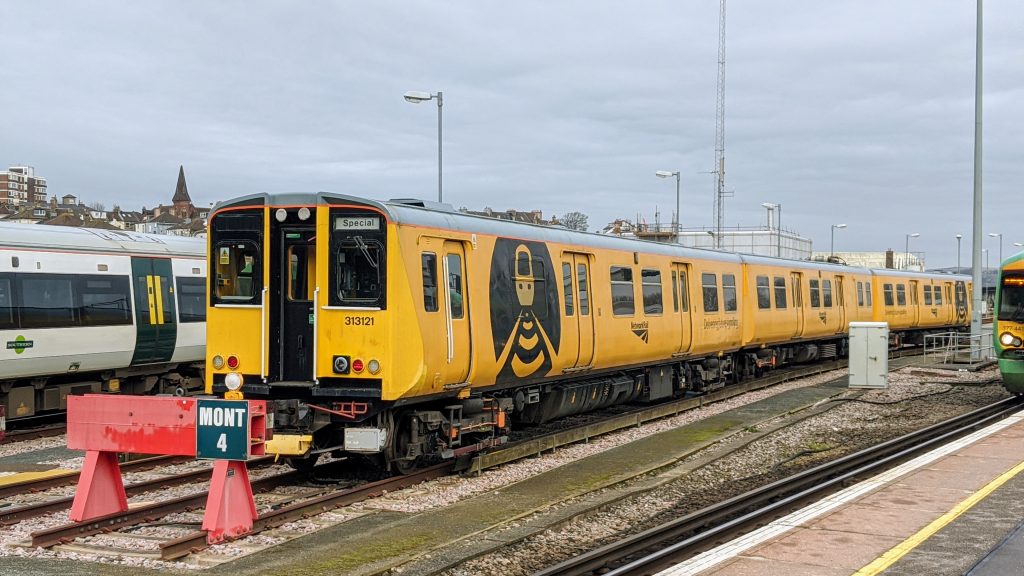 The unit was working the 2057 Eastleigh Works GBRf to Watton-at-Stone on the evening of Friday 6th March, running as 5Z31. Having worked via the Southern West Coastway to Arundel, where it became 10 minutes late at this point. Having missed out a 15 minute break at Redhill, the train arrived into Purley at 2314 – 19 minutes early.
A return path from Watton at Stone to Eastleigh, running the same route as the outward, was not run, because the train failed at Purley that previous night.
The "PEP" 313121 ran to Lovers Walk TRSMD under the cover of darkness. The defect, most likely a signalling related fault as the train ran off-diagram as *X** to Lovers Walk depot.
The unit awaits repair at Brighton's depot, home of Southern's class 313/2 fleet which stretch their legs on the Seaford and Bognor branches, Brighton to West Worthing and Littlehampton services, even reaching Portsmouth and Southampton.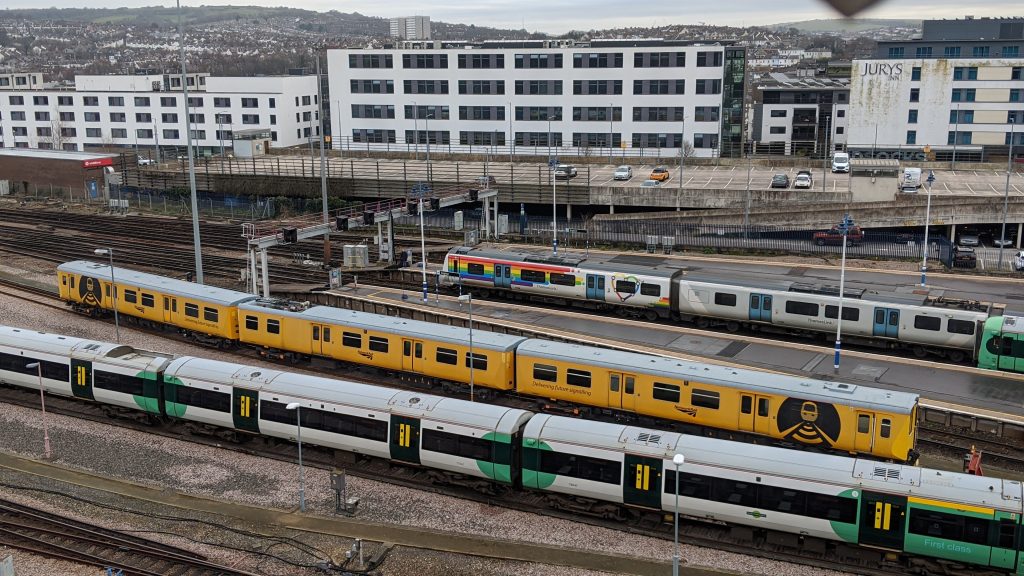 This is not the first time 313121 has visited Brighton. In 2017, 313121 hauled reliveried Southern 313201 from Wolverton Center Sidings (from Acton Lane Recep Sdgs) to Lovers Walk. The unit drag can be watched below.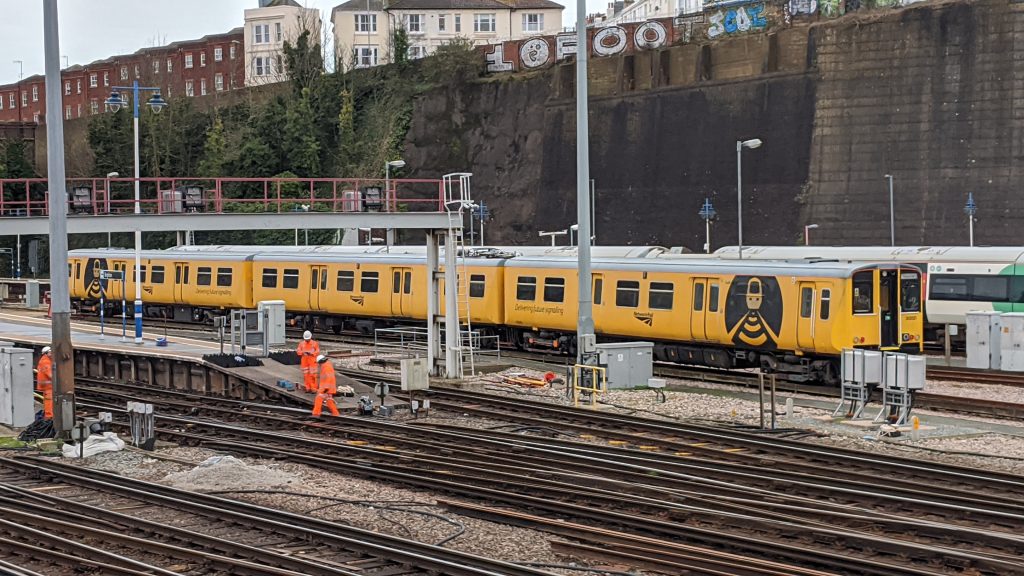 There have been a few paths over the last few weeks to get 313121 up to North London, many of which were cancelled, test runs to Littlehampton, and one move of which got as far as botley then turned back.
Will 313121 ever get back to Watton-at-Stone?
313121 was fixed to sufficient extent on the Sunday, 8th March, and was fit to run later that evening up to Ferme Park on 5Z13, 1915 off Lovers Walk.