Our photos of Ramsgate Depot Open Day 2019
On a windy afternoon of Saturday 8th June, I took an unexpected trip to Ramsgate for the annual Southeastern Depot open day. Southeastern often do open days, such as at Slade Green. Thanks to Hornby's last minute supply of tickets, I seized the opportunity. Entry was free and split into morning and afternoon session. With a 3 hour trip from Newhaven, I drove to Eastbourne, for some Park and Ride – by rail. I caught the 0949 to Ashford International (Southern Class 171 'Turbostar'), then a Southeastern Class 375 to Ramsgate via Canterbury West. Following a 1216 arrival, I took a short walk to the depot enterance for 1300 start.
Upon entering the depot and recieving my complementary welcome pack and souvenir ticket, steam locomotive Clan Line was my first port of call – directly in front of me.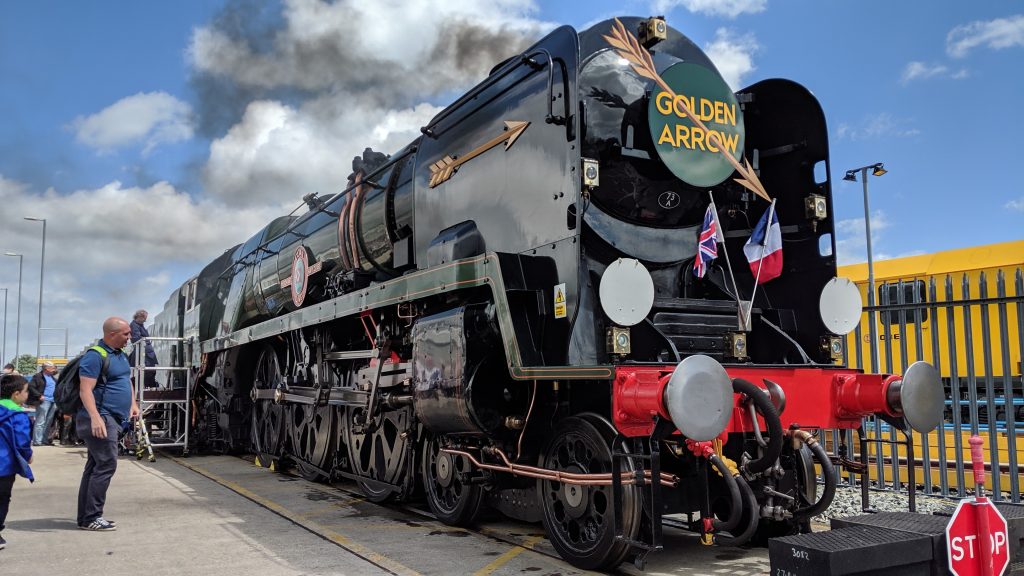 Whilst the rest of my party waited in the hour long queue to cop some footplate shots of Clan Line, I took the opportunity to photo diesel locomotives of the past and present – starting with DB Cargo Class 67 and Direct Rail Services Class 88!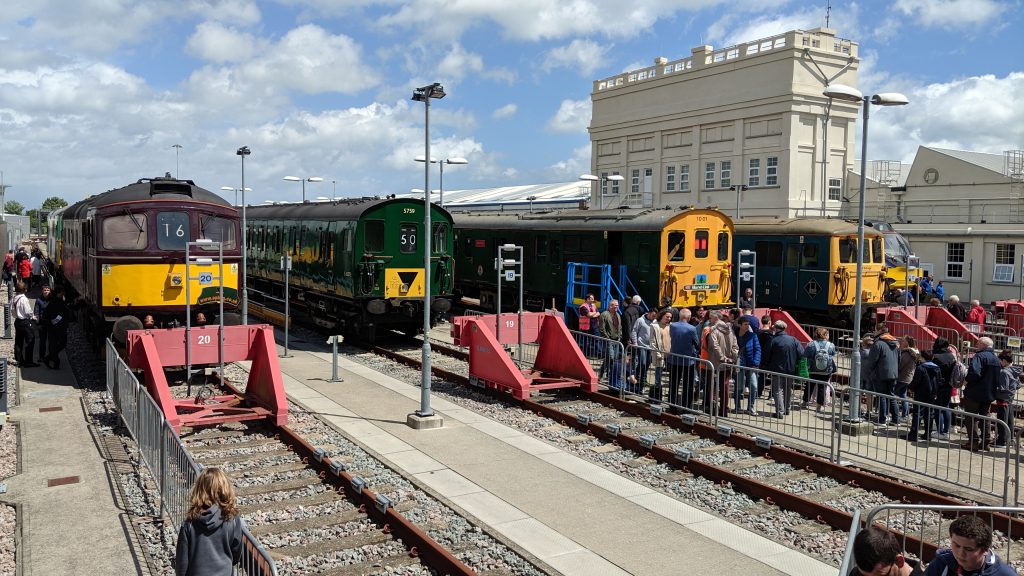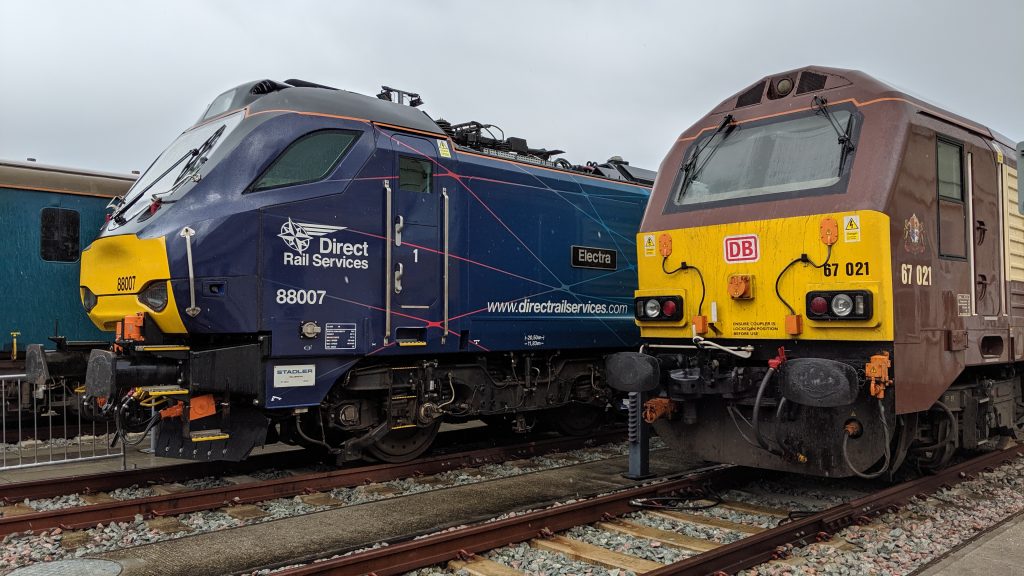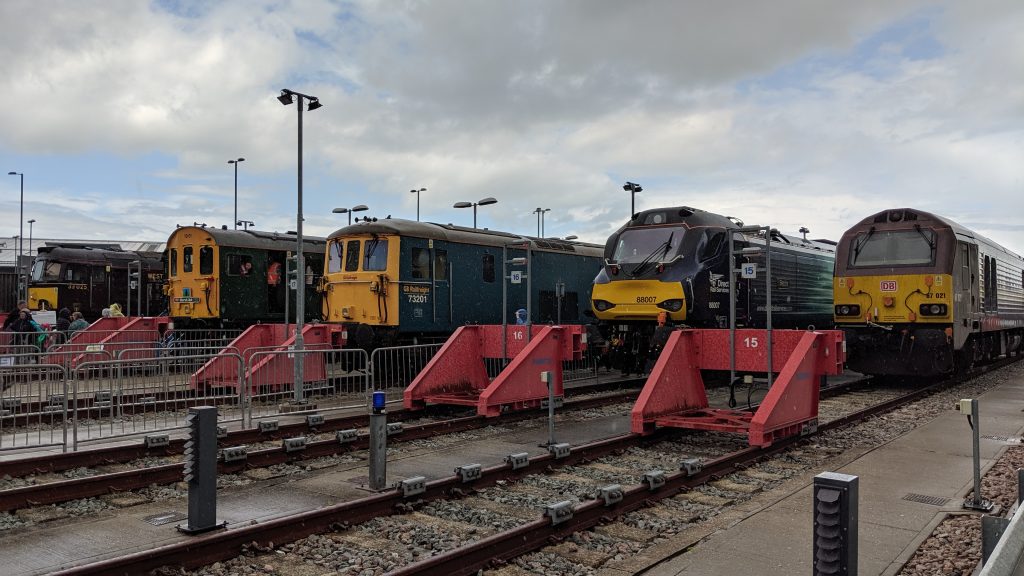 Following this, I had a look at 37407 and the various visiting class 73 locomotives, from GB Railfreight and Govia Thameslink Railway.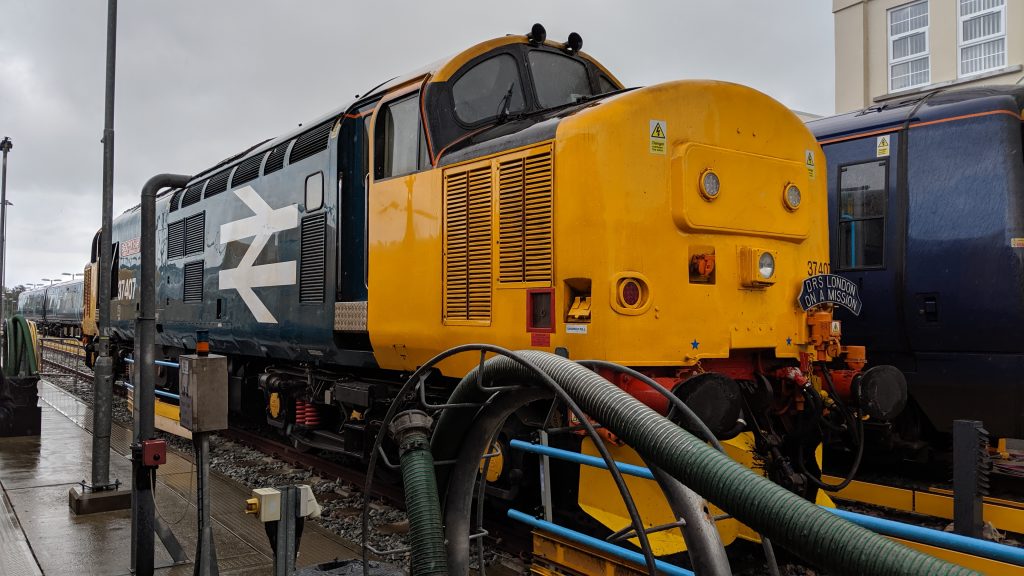 Visits inside the Robel Mobile Maintenance Train were initially few and far between, but thankfully a torrential downpour occured, causing at least half of the visiting public to take shelter instead.
Following a tour of the Mobile Maintenance Train, I took a look inside the Ramsgate Electric Multiple Unit depot a short walk from the MMT.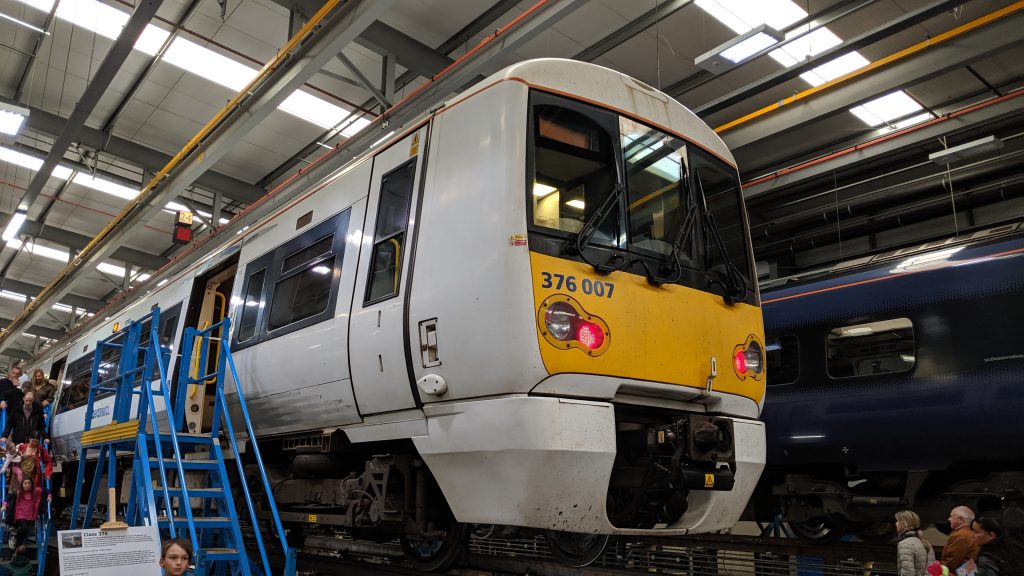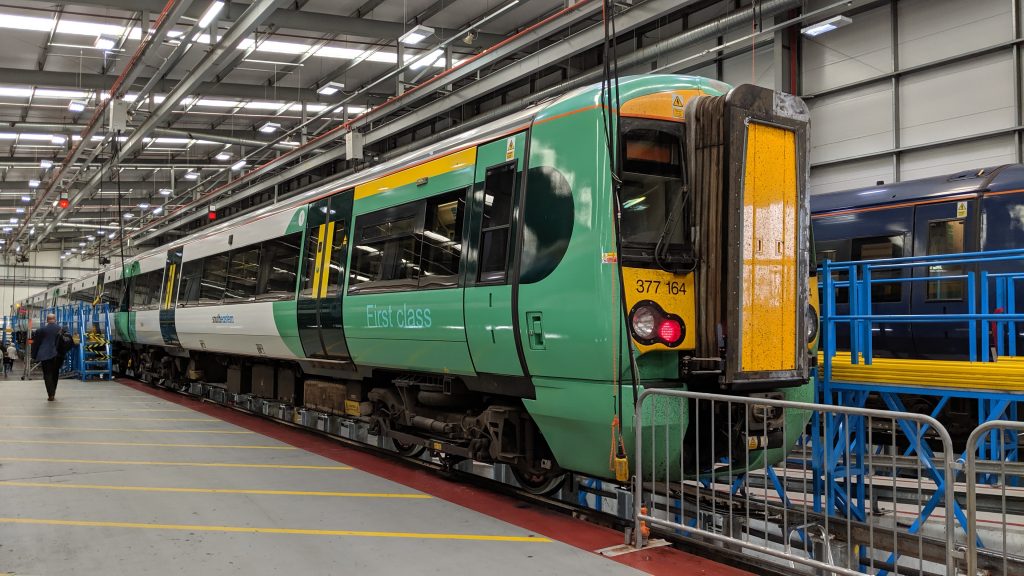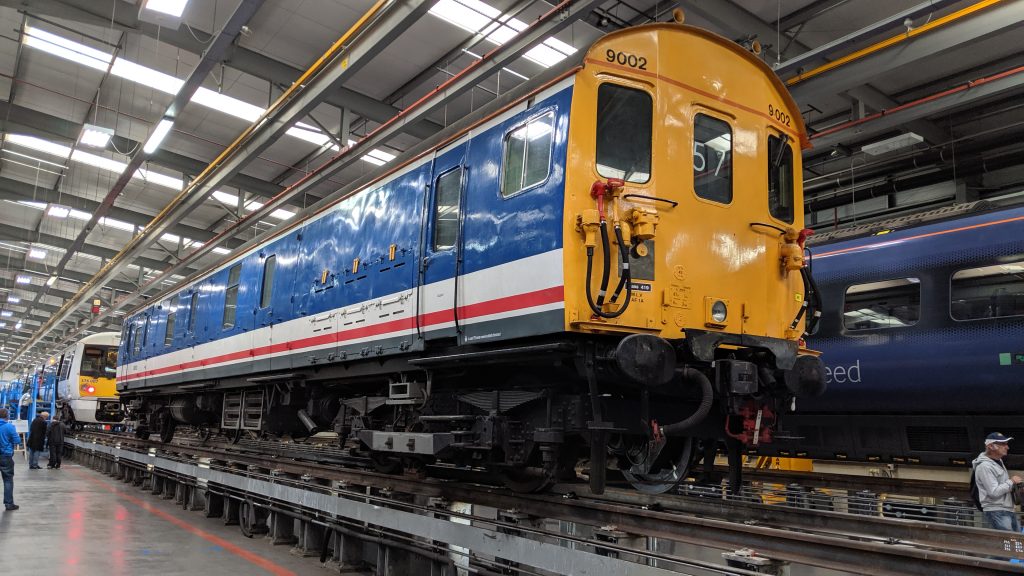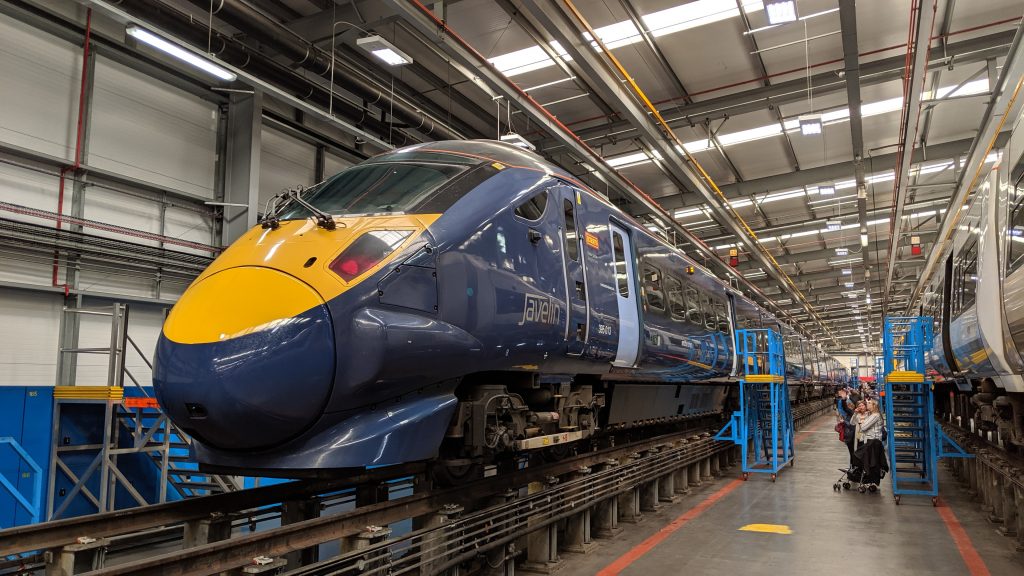 Inside the EMUD were class 376s, class 377s and class 375s. Not to mention the class 465 and 395 units.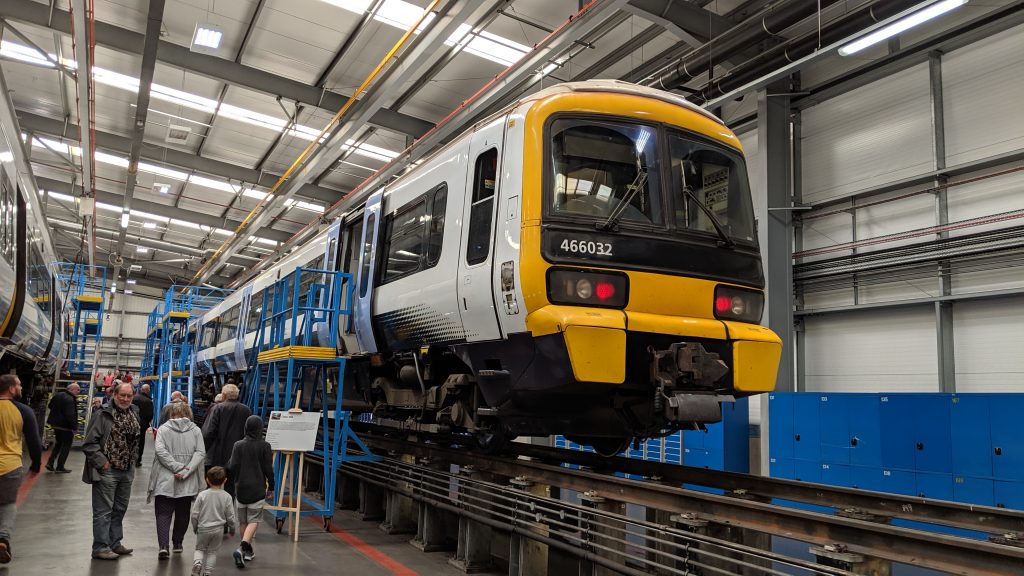 A Southeastern Class 375 was seen jacked up with its bogies removed.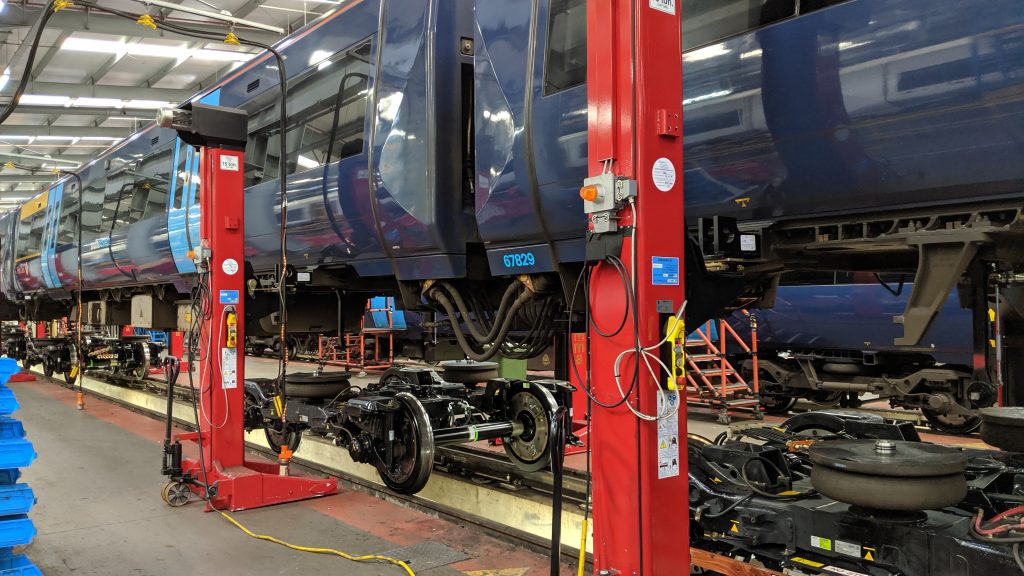 Thanks to Southeastern for hosting a great day out and their Ramsgate Depot in East Kent.
These pictures belong to us so please, no stealing without asking. You can use on your own website but please link back to Rail Record 👍