It's Happening! First London Overground Class 710 Enters Passenger Service This Wednesday.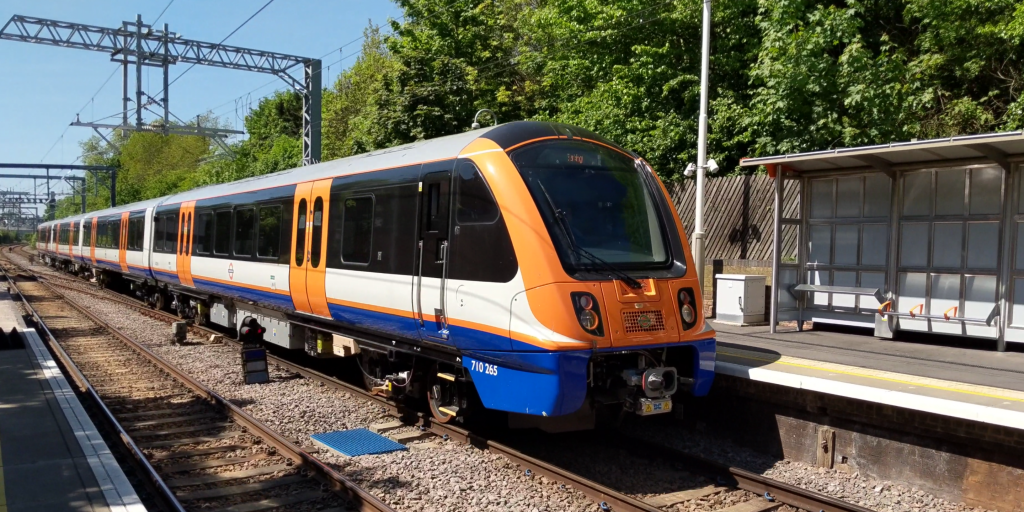 The first class 710 is booked to enter passenger service with London Overground this week, for use on the GOBLIN line, between Barking and Upper Holloway / Gospel Oak.
The paths are in for this coming Thursday 23rd May, following the recent timetable update which happened on Monday 20th. It's important to emphasise that there are often hiccups when new units enter service, so please take with a pinch of salt.
There will be 2 class 710s entering service to start with, in conjunction with the existing class 378s. The new 710s are running under STP paths at the moment, using the 2Gxx headcode. 378s use the 2Jxx headcodes. See here for a list of trains at Upper Holloway tomorrow.
Looks like they run every half an hour to Barking from Gospel Oak the first service departing at 0709, with ECS from Willesden TMD.
The new Class 710 Aventra built by Bombardier Transportation with 48 x 4 car units, and 6 x 5 car units. These new class 710s replace the Diesel Multiple Unit class 172 trains, which have been transferred to West Midlands Trains. During the withdrawl of the class 172, and following the recent completion of electrification of the GOBLIN line, the class 378 EMUs have been used to fill in for the 710s.
The Class 710s have seen a large number of problems during testing which have continuously delayed their entry into service.
Units 710101 – 710131 (4 car) will be used for AC only on West Anglia lines. Units 710256 – 710269 and 710271 – 710273 (4 car) are dual voltage, and will be used on the GOBLIN line between Gospel Oak and Barking, as well as Watford DC lines. 710274 – 710279 are 5 car Dual Voltage units to be used on North and West London Lines.
The Aventra family of trains uses brand new train system software, which is one of the causes for the delays of introduction into service. The new Aventra software, which controls everything from coupling and PIS to doors and toilets – and unit milage, needs frequent testing to ensure everything works but problems had regularly popped up whilst being tested. Units must meet a minimum number of miles before entry into service.